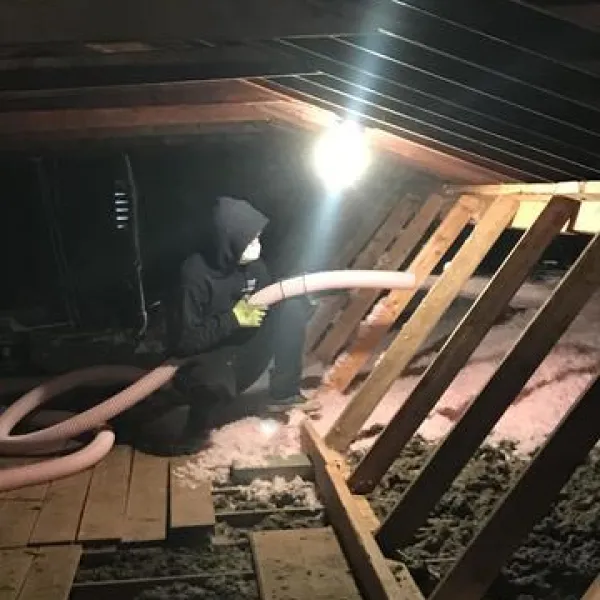 Attic Insulation Installation
Fix your attic efficiency problems with blown fiberglass insulation
The right type of attic insulation makes a huge difference for your home's efficiency and comfort, which is why we use Owens Corning blown-in fiberglass insulation at ARAC Roof It Forward. Blown-In fiberglass insulation is a highly effective material that will raise your insulation R-value to the recommended levels that your attic needs. Here at ARAC Roof It Forward we use Owens Corning AttiCat's Expanding Blown-In Insulation System.

Get In Touch With Your Professional Contractor
Why Owens Corning Blown-In Fiberglass insulation is the superior choice for attics
Long Lasting: Owens Corning Blown-In Fiberglass insulation doesn't settle. This lets it keep its energy saving R-value as time goes on allowing you to insulate your home for longer.
Quick: In total the job usually takes less than 4 hours (assuming 1,000 sqft attic at R-30). The actuall blowing of insulation can even take less than 1.5 hours.

Safe: The whole system is fully enclosed. Best yet the fiberglass releases and expands within the machine and the system does much of the clean up for you.

Proudly Serving Seven Metropolitan Areas