Architectural Shingle Roof Replacement
ARAC Roof It Forward offers a wide array of architectural shingle roof replacements. Asphalt shingles have relatively headache-free installation processes. These shingles are one of the most popular, tough, and cost-effective roofing options.

Finding the right shingle for your home without the help of a consultant can feel challenging. Let our Consultants help you find the optimal color and texture for your home and budget. Start with a free roof inspection and for an accurate quote on your roof replacement now.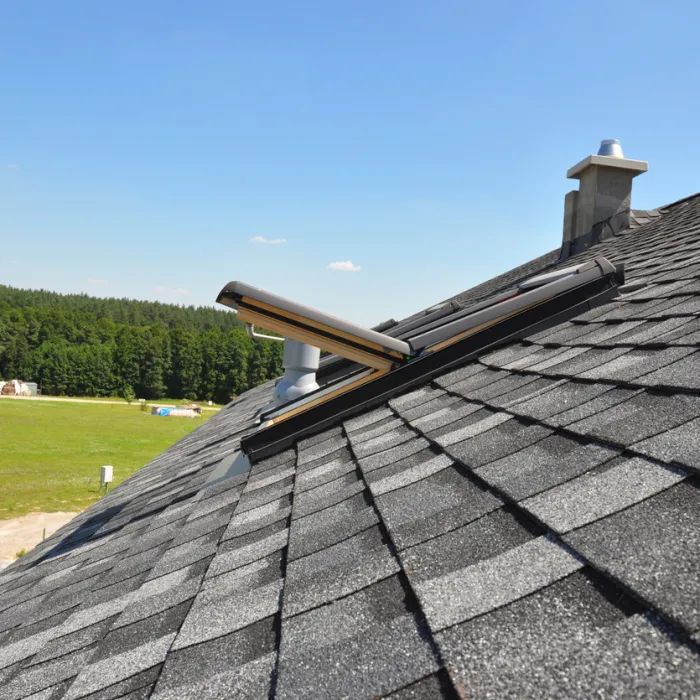 What Are Architectural Roof Shingles?
Recent advancements in asphalt roofing products have created a new standard in shingle technology. Architectural shingles — also known as dimensional or laminated shingles — offer considerable curb appeal and an unprecedented durability level.
The secret to these roofing shingles is their advanced makeup. Usually, architectural roofing shingles start with a robust fiberglass mat base. This base is then ceramic-coated with mineral granules. By using several layers of material, architectural roofing shingles allow for a tight, water-resistant seal.

What Are the Benefits of an Architectural Shingle Roof?
Choosing architectural shingles has many benefits. Some of these include:
Durability
Harsh weather conditions and intense sunlight are no match for architectural shingle roofing. Architectural shingles are heavier than three-tab shingles, which allows them to hold up better during stormy weather. Also, they are fire-retardant and can resist algae and mold.
Cost Effectiveness
Because these shingles are so highly desired, they may add value to your property. Architectural shingle roofing helps increase a property's value and score higher real estate appraisals. They save you money in the long run because they are more durable than 3-tab shingles.
Streamlined Installation
Architectural asphalt shingles are sturdier and heavier than standard three-tab shingles. But, since these shingles do not need extra roofing support built under them, they end up lightening your roof's overall load. As one of our most popular products, we know how to quickly and efficiently install them.
Appearance
Available in a variety of colors, these shingles have an undeniable look that boosts your home's curb appeal. Plus, they are available in an almost endless amount of customizable options to fit your style. You can even get shingles that mirror the classic look of cedar roofs or the elegance of slate roofs.
Energy Efficient
Architectural shingles deflect light and provide you with added insulation. They are engineered to keep the heat out in the summer months. And during the winter, they add a layer of insulation to keep your property warm, helping you save money on your energy bills.
Versatile
Architectural shingles fit into almost any corner or crevice, from buildings with low roofs to homes with high-pitched roofs.
How Long Do Architectural Shingle Roofs Last?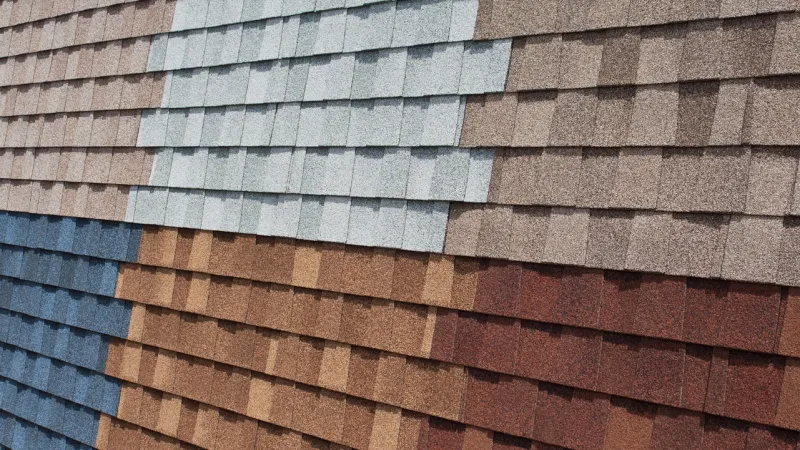 The longevity of a roof depends on many different variables, including regular maintenance and weather. These can affect how long an architectural shingle roof lasts.
While warranties vary from manufacturers, some may offer 30-year or 50-year shingles. That stated a consumer can usually expect a well-maintained architectural roof to typically last 20-25 years. Weather and tree coverage around the home are often factors that influence the life-span of shingles.

What Are The Insurance Claim Steps for an Architectural Shingle Roof Replacement?
Our Restoration Consultants understand the complicated insurance process. Your Restoration Consultant will guide every step of your roofing journey. They will even help you communicate with your provider and file paperwork.
Our Restoration Consultants help customers complete their retail and insurance projects regularly. We will even help you communicate with your provider and file paperwork. Schedule your free estimate and video roof inspection now.
Here are the steps to filing an insurance claim:
Contact ARAC Roof It Forward for a free home visit with a video roof inspection. Our Technician will examine your roof and determine your needs.
An ARAC Roof It Forward representative meets with an insurance adjuster at your home to review our findings.
Usually, adjusters use a third party software called Xactimate to determine pricing. Once the adjuster approves your estimate, we can start negotiating with your insurance company for your settlement, scope of repair, and budget.
Once they finalize your settlement, scope of repair, and budget, they will release the first payment known as the Net Actual Cash Value (ACV). We can then begin our work. While most funds come from your insurance company, the homeowner (insured) is responsible for the cost of their deductible and any upgrades.
After this, you can choose your materials during a selection meeting with the Consultant. Our go-to product is Owens Corning. We offer several different product lines and color options for your roof.
We find a time that works with your schedule to begin working on your roof.
Once we have installed your work, we will file all of the necessary paperwork with your insurance and mortgage company too, if applicable. After they receive this documentation, they will release the remaining funds known as the Deprecation plus any approved supplements.
If your claim is not covered — or if you decide to forgo the insurance route — we will gladly provide you with a competitive retail price.
Contact Us For Architectural Shingle Installations and Replacements
Architectural shingles offer an unprecedented level of budget-friendly durable protection. No other roofing comes close to the versatility and style selection of architectural shingle roofing.
ARAC Roof It Forward provides comprehensive roof replacements and roof repairs. Schedule your free video roof inspection and estimate today from the professionals at ARAC Roof It Forward. Discover why so many people trust us with their homes and properties.