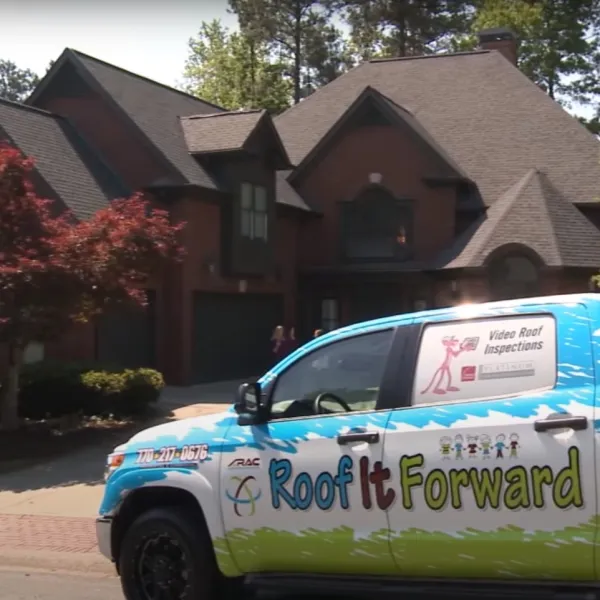 Providing Accurate Information
ARAC Roof it Forward works with numerous insurance agents and companies to ensure homeowners are provided accurate information on the condition of their roof. With the homeowner well informed, they can make an educated decision to file a claim or not. We have saved thousands from filing unwarranted claims by providing the most accurate and detailed reports in the industry.

Our reports are unique because we actually bring the roof down to the homeowner through our Video Roof Inspection. Our certified inspectors conduct a detailed inspection of the roof, elevations of the structure, and the attic. This inspection provides information on the condition of the roof including whether or not there are active leaks or if storm damage has occurred. Furthermore, we communicate our evaluation back to our insurance agent partner.

Get In Touch With Your Professional Contractor
Informing the homeowners and agents
In summary, we offer value by validating the condition of the roof for homeowners that reach out to their insurance agents directly. If the roof needs to be replaced, we are a Platinum Preferred Contractor with Owens Corning. A distinction held by only 1% of all roofing companies. Alternatively, we can offer a no-obligation repair quote to the homeowner, if a claim is not necessary. Either way, the homeowner is in good hands and the agent is included in the loop throughout the process. Finally, we reciprocate business back to our insurance agent partners by mentioning their agency when interacting with a homeowner that might be looking to make a switch from another carrier.

If you ready to join our network of agents and protect your policyholders from fly by night companies, please send us an email!

Proudly Serving Seven Metropolitan Areas