Roof Replacement
Signs That It is Time To Change Your Roof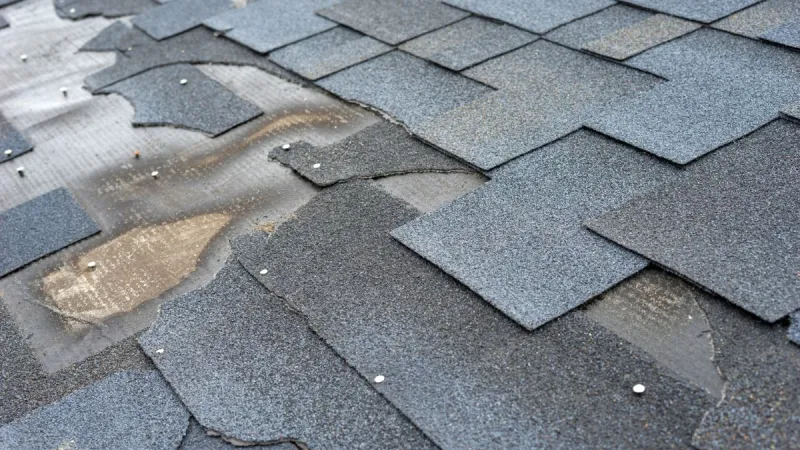 It is a smart practice for homeowners to have their roofs checked out by a professional every few years. On average, if your roof is in the 12-15 years old range, it may be time to consider a roof replacement. Depending on your area's weather conditions and your roof's shingle type, it may be overdue for a replacement.
Sometimes, the need for a new roof is apparent. However, there are other less obvious signs of roof damage, including:

Moss or dark algae stains

Cracked, broken, or missing shingles

Bare spots where granules are missing

Shingles with busted edges

Shingle tabs that are cupped

Unsightly appearance
Dark algae stains or moss on your roof can indicate moisture damage as well as age. Cracked and missing shingles — especially when there are many of them — are also signs that you may need roof repairs or a replacement roof.
While these are all indications of a potential problem, having damaged shingles or leakage doesn't automatically mean you need a new roof. It really depends on the current shingle type and age of the roof. Once one of our expert inspectors completes a free video roof inspection, they will bring the roof down to you and show our findings. Our recommendations could include a full roof replacement, repair, maintenance package, or no work needed at this time.
Types of Roof Replacements for Residential Homes
The roof of your home keeps you safe from the elements and many other destructive forces. We ask a lot from our roofs, and it's only natural that they eventually need replacement.
There are many options for when it does come time for you to replace your roof. While many people choose to replace their roof with similar material, others prefer a new roof type.
Roof It Forward offers the following roof replacement options:
Types of Commercial Roof Replacement Services
Roofing is one of those problems people do not think about until they need it. Many folks don't contact us until water is leaking into their commercial property. Ignoring your roof can wind up compromising your structure and causing you untold sums of money.
Our expert technicians are ready to help you with assessing your roof's condition. You can trust the professionals at ARAC Roof it Forward for your commercial repairs and replacements.
We offer built-up-roofing, TPO roofing, and many other commercial roofing options: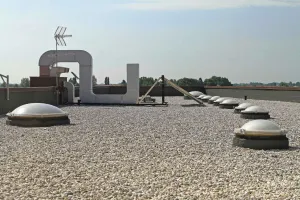 Built-Up Roofing
Built-Up Roofing is a tried and true roofing option. There are two main types of these roofs; modified bitumen and ballast roofing. Both of these roofs can last anywhere between 15 to 30 years. They offer superior reliability, with waterproof covering and comprehensive UV protection.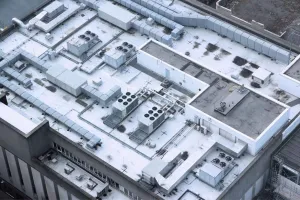 TPO Roofing
Thermoplastic Polyolefin (TPO) roofing is one of the fastest-growing solutions on the market. TPO roofs use a single synthetic layer and reinforcing scrim to cover flat roofs. When properly installed, TPO roofs can last 30 years. TPO roofs have many benefits, including lowered utility bills, low repair cost, and fire-resistant surfaces.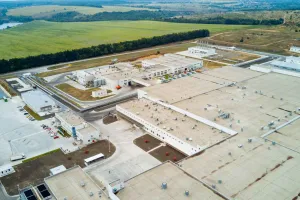 Commercial Roofing System
There are many options for commercial roofing needs. The sheer number of materials and techniques available — EPDM, SPF, TPO — can make it feel challenging to find the right roof for your property and budget.
At ARAC Roof It Forward, we want you to have the right roof for your needs. Our professionals will work with you to find a solution that makes sense for you.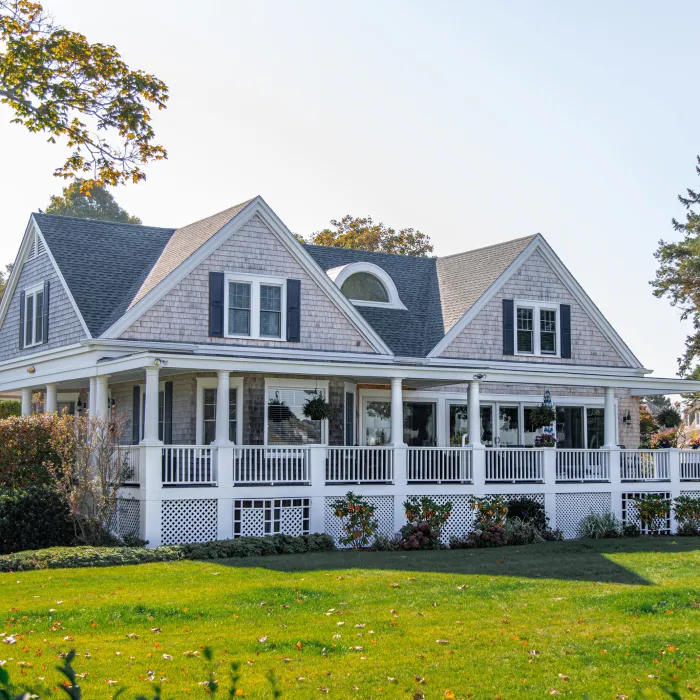 Our Roof Replacement Process
Receive a Free Roof Inspection
We will walk you through every aspect of what needs to be done to your home by conducting a video roof inspection. We will discuss different treatment options for your roof.
Prepare the Property
Roofing jobs can be messy, and careless roofers can cause damage to your property. Our Technicians carefully review a roofing expectations document prior to the job so the homeowner can prepare the property for our arrival. This includes a checklist that includes clearing vehicles, lawn furniture, or other breakable items out of the path of falling roof debris.
Take Out Current Roofing Structure
Then Technicians take out the old roofing system. This is called the tear-off process. They start by removing shingles at the base of the roof and work their way toward the top.
Assess Proper Flashing
After removing your old structure, the Technicians make sure that the chimney has proper counterflashing. We also install a drip-edge and gutter apron around the structure that channels rain away from the roofline, which seals the edges.
Set Underlayment
Underlayment is a material that goes under your roofing material and prevents water from penetrating your roof. Underlayment is especially helpful for keeping out moisture from sudden rain showers during your installation.
Install New Roofing Material
Roofing Technicians follow best practices to install your new roofing material by following strict manufacturer and company guidelines.
Final Inspection and Clean-Up
We clean up debris from your roof that may be lying in your driveway and yard and utilize a heavy-strength magnet to find and gather the vast majority of hidden nails.
Roofing Warranty
Protect your investment materials with a roofing warranty. Learn more about how a roofing warranty can provide you with peace of mind for years to come.
Adding Value to Your Home
ARAC Roof It Forward has the skills and materials to give you a beautiful, durable new roof that will keep your property safe for years to come.
Contact Your Local Roofing Professionals Now
Proudly Serving Seven Metropolitan Areas