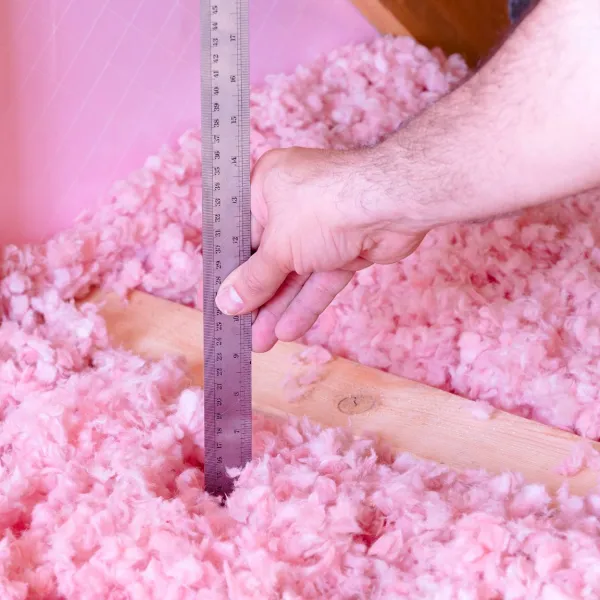 Expert Home Insulation Contractors in Georgia
ARAC Roof It Forward is the local residential insulation expert company in Georgia.

We will guide you through which type, where and how much insulation your home needs. The bottom line is... we are expert insulation installers. We offer Home Insulation Estimates and Inspections throughout the entire state of Georgia.

Get In Touch With Your Professional Contractor
My House Isn't Properly Insulated?
Insulation isn't loud and flashy because it doesn't have the same visible "WOW" value like kitchen cabinets or a new bathroom or appliances. Decades ago, when electricity and heating fuel was very cheap, builders didn't use much insulation.

Now that fuel is more expensive, and getting more and more costly, not having enough home insulation will drain your money.

With the right home insulation, you can protect yourself from increasing costs - by changing these costs into home energy savings - and feeling good about preserving clean air.

Home Insulation Works. Some insulation often doesn't look like a lot, but these can make a huge difference in how your house retains heat during the winter and cool air during the summer.

Think of the way coffee or tea stays hot when put in an insulated thermos. That's how your home's insulation works too. But you have to have the correct insulation for it work properly.

Less Cost Means More Payback to You
If you're unsure about adding more insulation to your space, think about how it will be when oil and gas prices shoot up again. No matter how you heat and cool your home, the same rule applies: energy upgrades pay for themselves faster as energy costs go up because there's more money to be saved.

Start saving money now! Call or contact us online for a Home Insulation Estimate and Inspection. We'll use our Home Energy Audit to build you a plan of what type of insulation is needed and where it can save you the most money.

What's an "R" value? The "R" in R-value means "resistance to heat flow." A higher R-value means the insulation has a higher resistance and more insulating value. R-value is typically expressed in two ways:

R-value per inch. Insulation comes in different materials and thickness. Manufacturers rate their products in terms of R-value per inch, so multiplying the material's R-value per inch by the thickness will give you...
Total R-value. This number is a unit of the total insulation value. It can also be used to describe the insulation value of a complete building structure, like a wall which includes studs, plywood, siding, insulation, and drywall.

We have thermographic image technology to measure your home's insulation efficiency. The ARAC Roof It Forward's technicians can come to your house and use thermographic imagery to measure how effective your house insulation is, even though it can't be seen.

How Much, What & Where?
The rule of thumb is: The colder the climate, the more thermal insulation you need. Our insulation contractors will show you how your current insulation compares with those recommended by ENERGY STAR® and the U.S. Dept. of Energy for homes in Georgia.

There are many types of insulation. More popular insulation types include fiberglass and cellulose insulation. We can recommend and install thermal insulation upgrades in critical areas of your house shell to make your home as efficient as possible.

ARAC Roof It Forward, is a home insulation contractor company, serving all of Georgia, including Woodstock, Acworth, Marietta, Atlanta, Cumming, Kennesaw, Smyrna, Gainesville, Newnan, Mableton, GA. Call or contact us online for an Insulation Estimate and Inspection.

Atlanta
Office Information
296 Bell Park Dr
Woodstock, GA 30188
770-675-7650