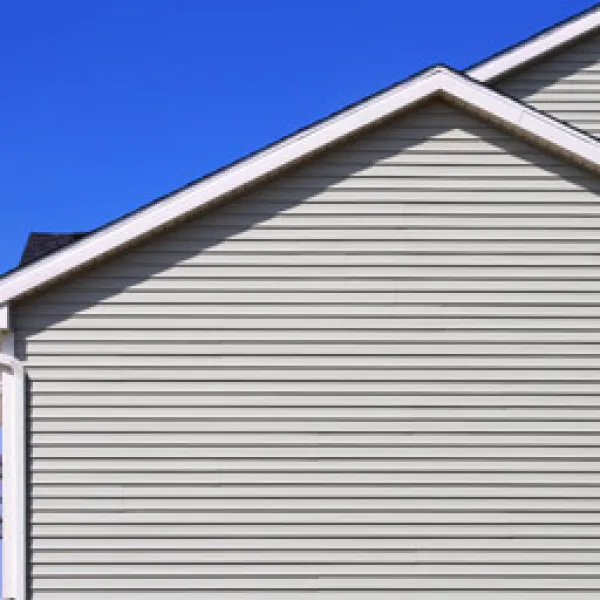 Expert Siding Installation Contractors
Find the right siding material for your home
Nothing transforms the look of your home the way that new siding can. Installing new siding on your home will raise your curb appeal and property value, and it can even help with insulation and energy efficiency. There are a number of quality siding materials to choose from, giving you plenty of options to find the perfect siding design for your home.

Vinyl siding is the most popular and common siding choice, fiber cement, steel, and more are all among the options homeowners have. At ARAC Roof It Forward, we will help you find the best siding material for the look you want to achieve and give you an expert installation of high-quality products.

Get In Touch With Your Professional Contractor
Types of siding
At ARAC Roof It Forward, we offer a variety of siding materials for your home:

Vinyl siding is the most popular residential siding material, providing excellent affordability, durability, and versatility. Vinyl is very low maintenance and easy to clean. There are a wide variety of colors and styles to choose from, so you can design just about any look you can think of your home. Even better, vinyl can be made to match the appearance of materials such as cedar shingles.

Fiber cement is made from a mixture of cement, sand, wood fiber, and clay, and is one of the most durable siding materials available. Fiber cement is often used to replicate the appearance of materials such as wood, stone, and stucco. You can easily paint fiber cement any color you choose, though weather exposure will eventually cause it to require re-painting. Fiber cement holds up very well against severe weather, and it is also fire and insect resistant.

Steel siding
For durability and longevity, it's hard to beat steel siding. Steel provides excellent weather, dent, and scratch resistance, and it won't be harmed by fire or insects. Steel can be used as a standalone material to create a modern look, or it can be designed to mimic the appearance of materials such as cedar siding. Steel can be on the pricier side to install and doesn't offer as many options as some other materials, but it makes up for these flaws with unmatched durability.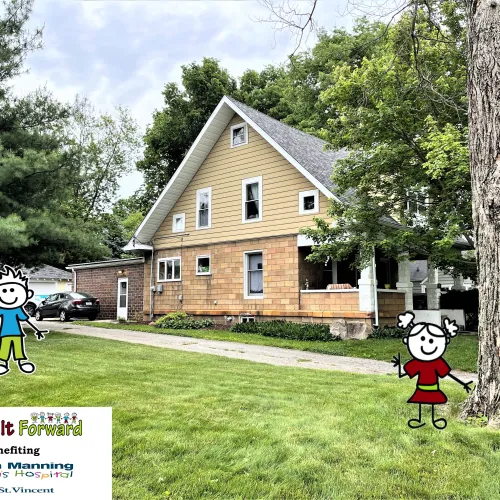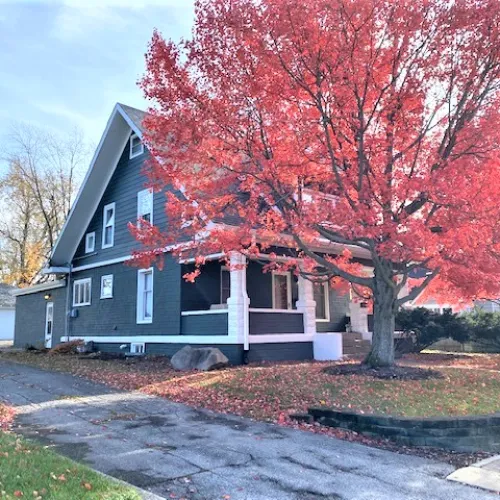 Before and after siding in Carmel Indiana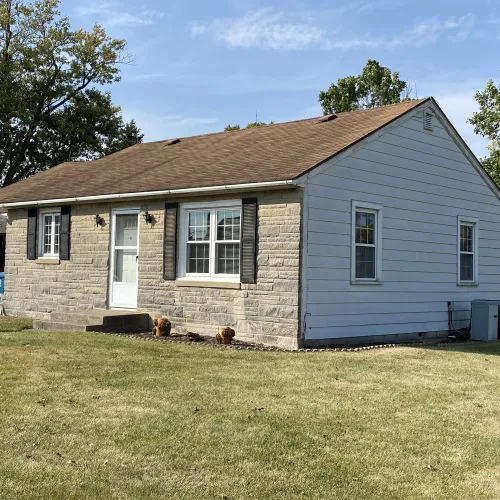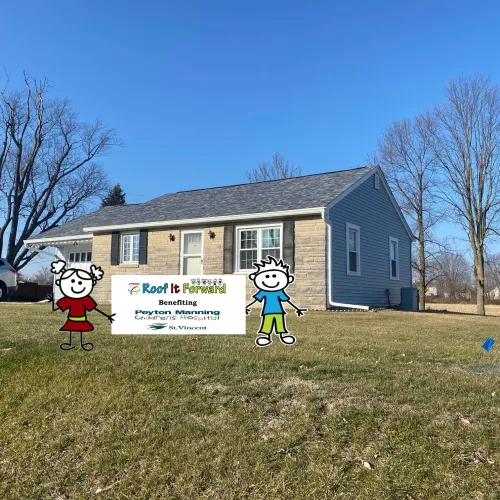 Before and After Exterior Restoration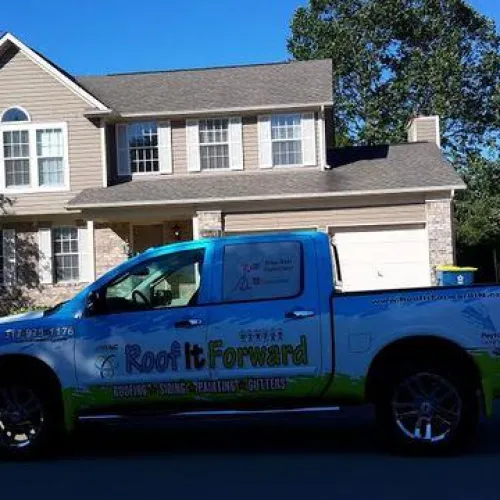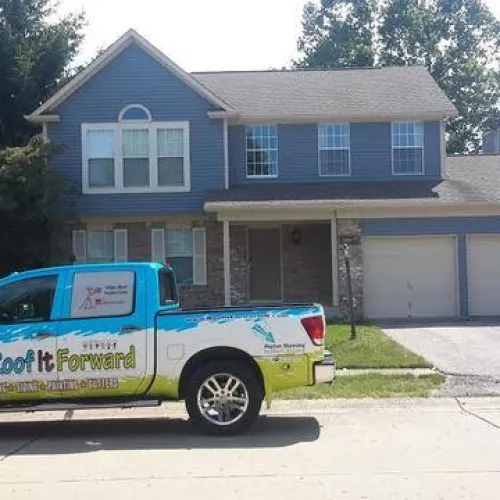 Vinyl Siding Installation in Indianapolis, IN
The property owner wanted a more striking home in the neighborhood. They chose this upscale panel. A thicker designed panel in the complementary color and we think they chose a perfect color! This is the Mastic Ovation in the English Wedgwood color.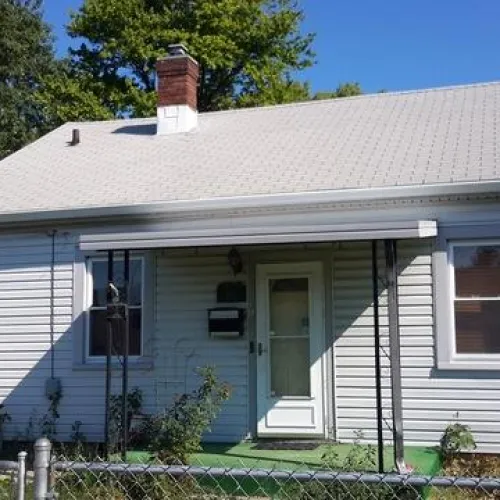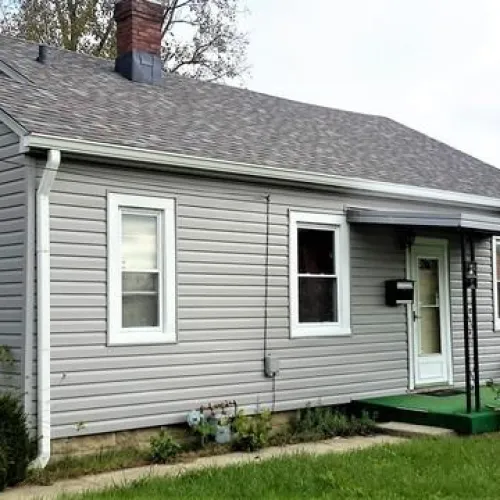 Indianapolis Siding Installation Project
This home had a complete exterior home makeover by the Roof It Forward team. A new Owens Corning roofing system and complete siding and aluminum windows wraps. The roofing product is the Owens Corning Duration in the Colonial Slate color and the siding is done in the slate color with white window wraps.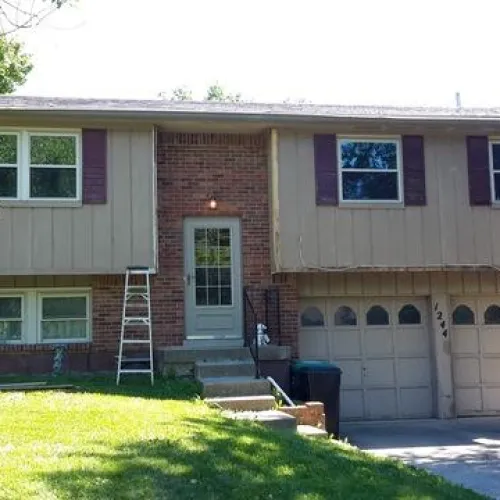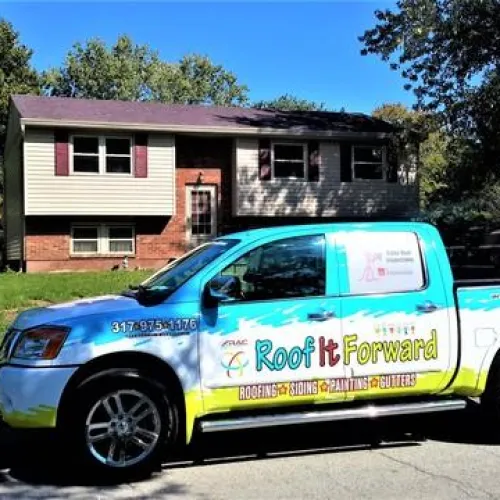 Gorgeous Siding Done in Greenwood, IN
Roof it Forward has completed a siding project on this home. The finished look adds great curb appeal. Contact Roof it Forward for an estimate on your next roofing project.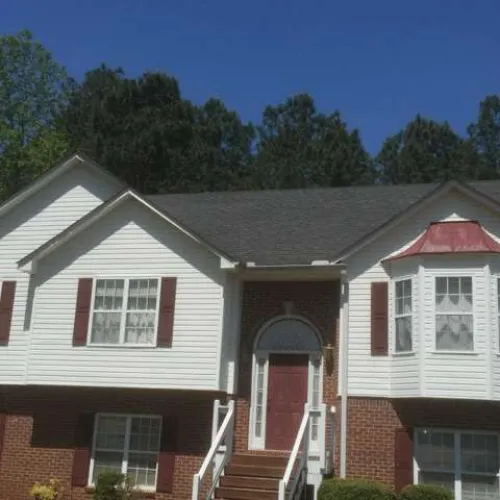 Roof Replacement & Siding Install in White, GA
The ARAC Roof It Froward team provided a complete exterior remodel for this home in White, GA. The homeowners were thrilled with the final results!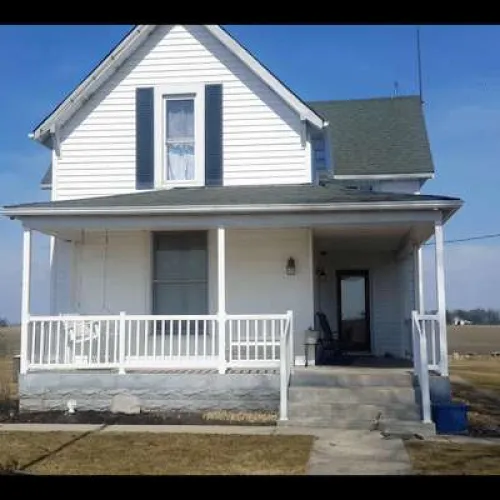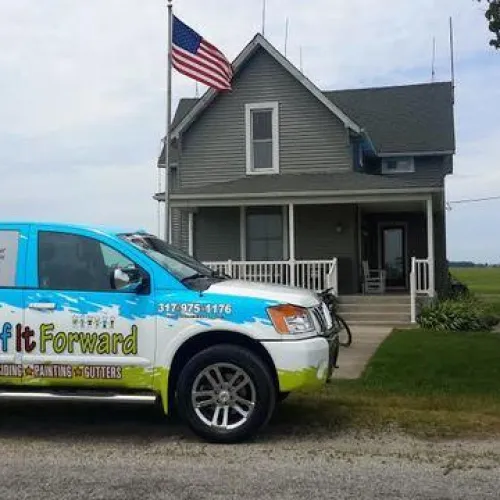 New Vinyl Siding Installation in Atlanta, Indiana
This home received wind and hail damage. Roof It Forward was able to get a full approval on the siding replacement. The siding installed by Roof It Forward was the Mastic Ovation in the Quite Willow color. Call today for a free estimate on your siding needs!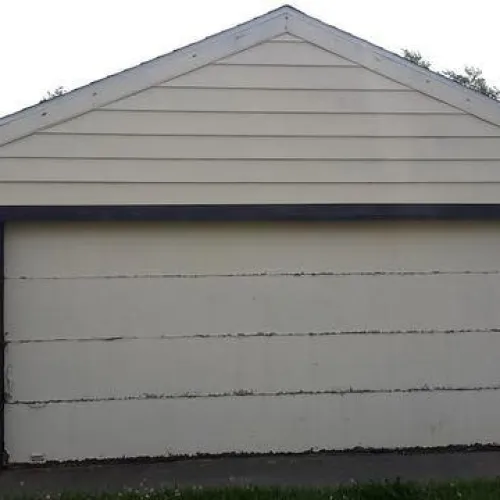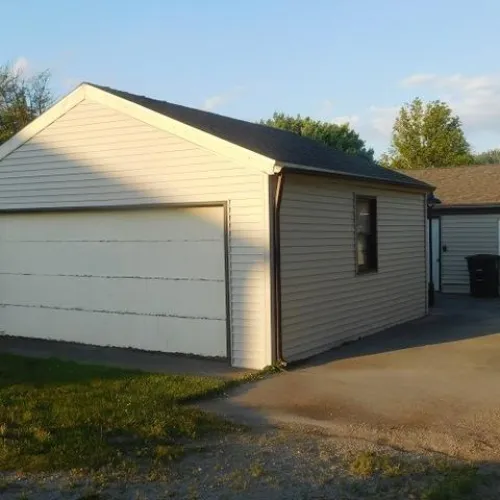 Garage Siding Replacement in Muncie, Indiana
This home received hail damage, as well as their garage! Roof it Forward met with the insurance company and received a full siding replacement. The client chose the Mastic Ovation siding line. This color is the Desert Sand. The house also received a matching siding installation which makes it stand out in the neighborhood.
Proudly Serving Seven Metropolitan Areas