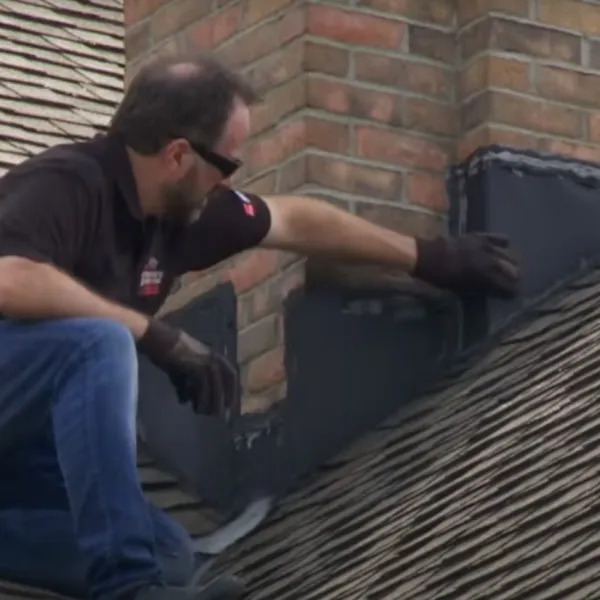 Roof Repair Contractor in Chattanooga and Throughout Tennessee
Greater Chattanooga's expert roofers can keep your roof well maintained and safe
Your roof is easily one of the most important features of your home. It keeps your family safe and dry all year long, and it also brings together your home's exterior appearance. But when your roof falls into disrepair and starts to leak or lose shingles, it can no longer do its crucial job.

ARAC Roof It Forward provides roof repair services to fix problems that have already occurred and prevent minor issues from becoming major ones. We have many years of experience solving all kinds of common roofing problems, so you can be sure that no matter what state your roof is in, we've seen it before and have a solution at hand.

If you've noticed an issue with your roof, or if you suspect something is wrong but aren't quite sure what it is - the professionals at ARAC Roof It Forward are here to help! We'll discover what's ailing your roof and get to work on the proper solution. We offer free estimates for our roofing services throughout Chattanooga and surrounding cities - give us a call today, or click below to get started!
Get In Touch With Your Professional Contractor


Roofing problems can occur at any time
Homeowners often only worry about their roofs during an emergency or when obvious damage has been done - and while this is definitely the right course of action, it's important to realize that less visible forces can also be damaging your roof throughout the year. Normal wear and tear will eventually take its toll on any roof, and do a lot of damage.

Rather than facing a nasty surprise a few years down the line, having your roof regularly maintained and repaired is a much safer and ultimately more cost-effective solution. ARAC Roof It Forward's expert roofers can get the job done! We will never recommend work that we feel is unnecessary, but we promise to keep you updated on the state of your roof so you can act quickly when problems emerge.
Repairs for every roofing problem
No matter what roofing problem you have in your home, we have you covered. Our roof repair services include:

Our expert technicians will provide you with a thorough roof inspection to identify any roofing problems you have, then work with you to find the ideal solution for your home.
Stay safe and dry with the help of your local roofing contractor
When it comes to your roof, the best offense is a good defense. Don't let problems build up and overwhelm you - instead, call in your local roofing professionals at ARAC Roof It Forward to maintain your roof and your home's integrity!
To get started on roof repair, schedule a free estimate with us today! We offer our services to residents of Woodstock, Acworth, Marietta, Atlanta, Cumming, Kennesaw, Smyrna, Gainesville, Newnan, Mableton, and cities nearby.