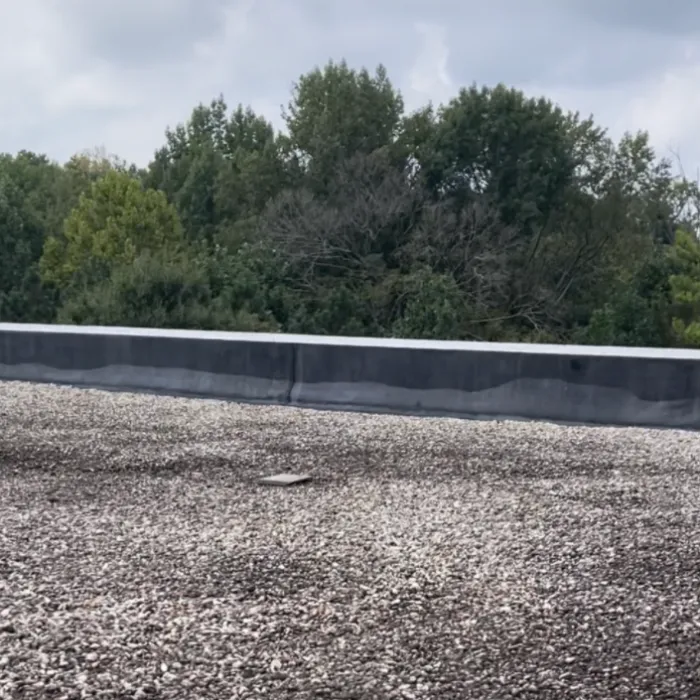 EPDM roofing is a popular and affordable roofing solution for flat commercial roofs. These roofs are made from a durable material called ethylene propylene diene monomer, or EPDM. This synthetic rubber roofing stands up to powerful UV light and protects your commercial property from the elements.
When you need commercial roof maintenance, repair, or installation, it may be difficult to make the right choice. At ARAC Roof It Forward, we have an expert team of consultants and technicians who are excited to help you find the right roofing for your property. Plus, we can offer No Dollar Limit (NDL) warranties on flat roofing. See why property owners trust us with EPDM roofing installation. Get your free video roofing inspection today!
Benefits of an EPDM Roof
When it comes to replacing or repairing your commercial roof, no detail is too small. There are many benefits to installing EPDM roofing on your property, including:
UV, Heat, and Weather Resistant
EPDM roofing stands up to even the harshest elements. It protects against harmful UV rays, survives intense temperatures, and is fire resistant.

Durable and Long-Lasting
EPDM rubber roofing has flexibility and elasticity, and is less susceptible to cracking. It has one of the longest average lifespans in commercial roofing, lasting for about 25-30 years.

Environmentally Friendly
EPDM roofing is made from recycled materials like rubber tires. Plus, its long lifespan means less roofing waste in our landfills!
Affordable
EPDM's efficient material and quick installation make it an affordable roofing option for your commercial or residential property.
Contact Us Today to Chat with an EPDM Roofing Contractor!
EPDM is a classic, economical option to give your commercial property the protection it deserves. If you want to get the most out of your EPDM rubber roofing, call the professionals at ARAC Roof It Forward.
We help property owners get NDL warranties to keep their roof in great condition for years to come. Plus, Roof It Forward is a Master Elite Certified Commercial Contractor, so we will get the job done right!
We can help you get the most out of your roofing investment. Call the professionals at ARAC Roof It Forward for a free video roof inspection estimate!