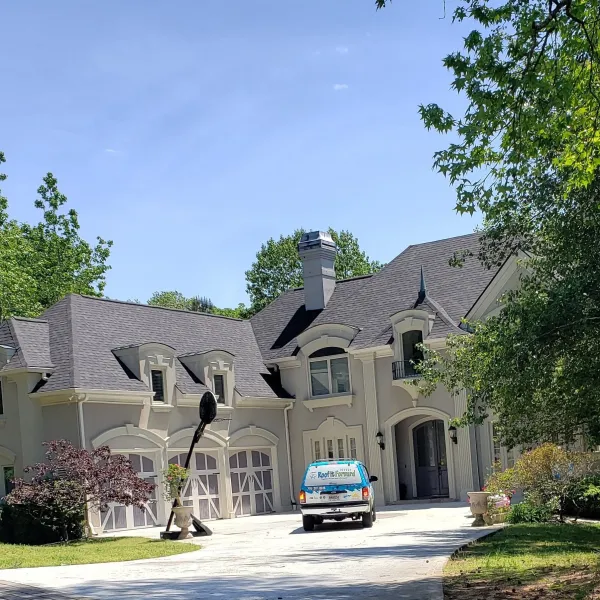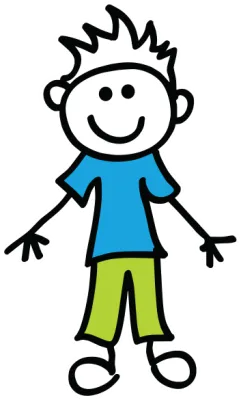 Proudly serving the Atlanta area with quality roofing systems & craftsmanship you can count on
Whether your home has suffered a storm or if your roof is well past its original warranty, at some point your roof will cease to function as it should. Being unprepared for such a problem is never fun for any homeowner — but the Atlanta roof replacement experts at Roof It Forward are here to make the roof replacement process a lot easier!
Our commitment to customer satisfaction makes us stand out from the rest. We are proud to have received recognition from Google Reviews, Angi, Better Business Bureau, and more!

If you're looking to replace your roof in Atlanta, then Roof It Forward is ready to help you get started. We work with a variety of roofing materials so your Atlanta roof replacement can meet all of your budget and aesthetic expectations. We want to give you the best-looking roof in your neighborhood that will stand the test of time!

If you're ready to talk about your roof replacement needs, give ARAC Roof It Forward a call 24/7 at 770-675-7650 or contact us online! We offer free estimates for all work needed, and we'll let you know which roofing solutions are right for your home.
Our Atlanta Roof Replacement Process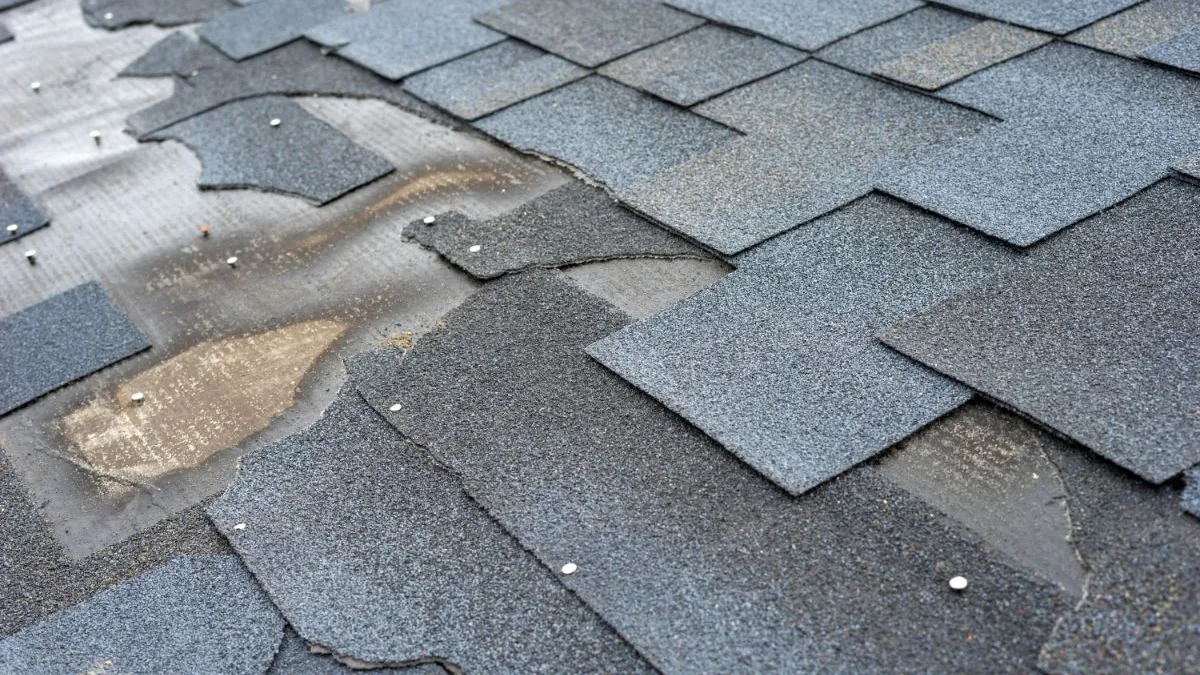 When is it time for a new roof?
Atlanta is a wonderful blend of climates and weather. However our extreme conditions like humid summers and wet winters can affect the lifespan of a roof.
Sometimes, the need for a new roof is obvious. However, there are other signs of roof damage that can prove to be extensive and call for a new roof. If there are dark algae stains or moss on your roof, this can indicate moisture damage as well as age. Cracked and missing shingles, especially when there are a lot of them, are also signs that you may need roof repairs or a roof replacement.
While most roofers can only work during the warm months, the seasonal warmth in Atlanta means that we can address your needs year-round.
Finally, if your roof is over 15 years old, it's always a good idea to have it checked out — time eventually gets to all roofs — so your roof may need replacing.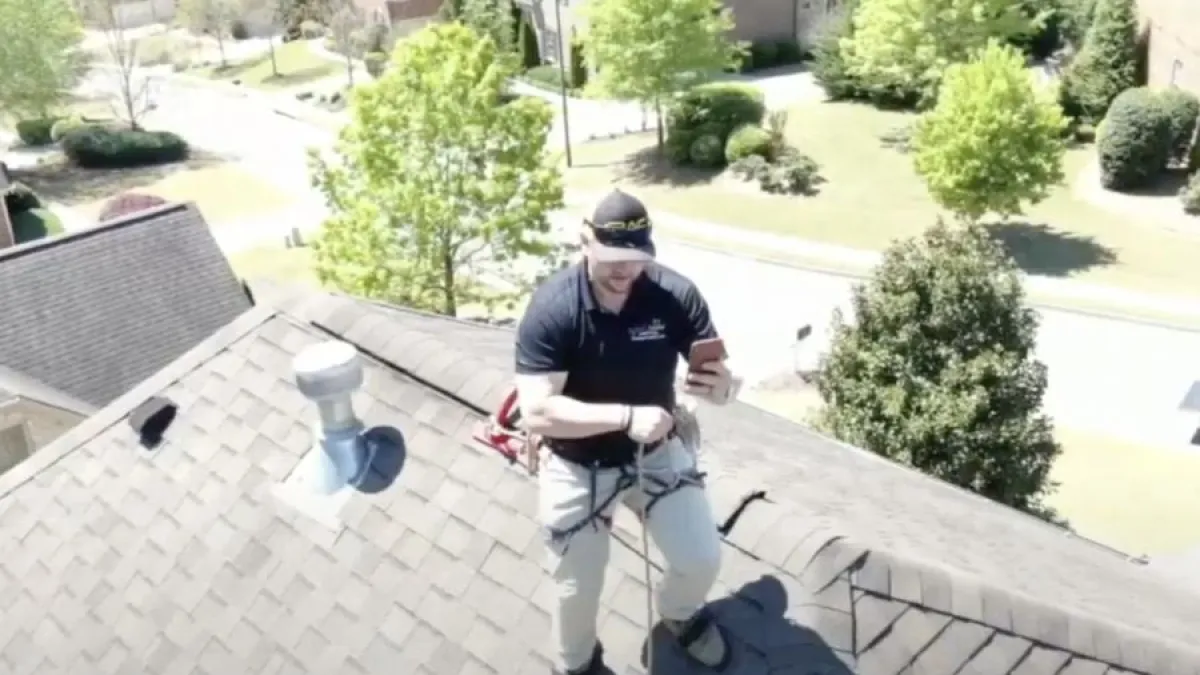 Receive a Free Roof Inspection
We will walk you through every aspect of what needs to be done to your home, and work tirelessly to complete the necessary work in a timely fashion.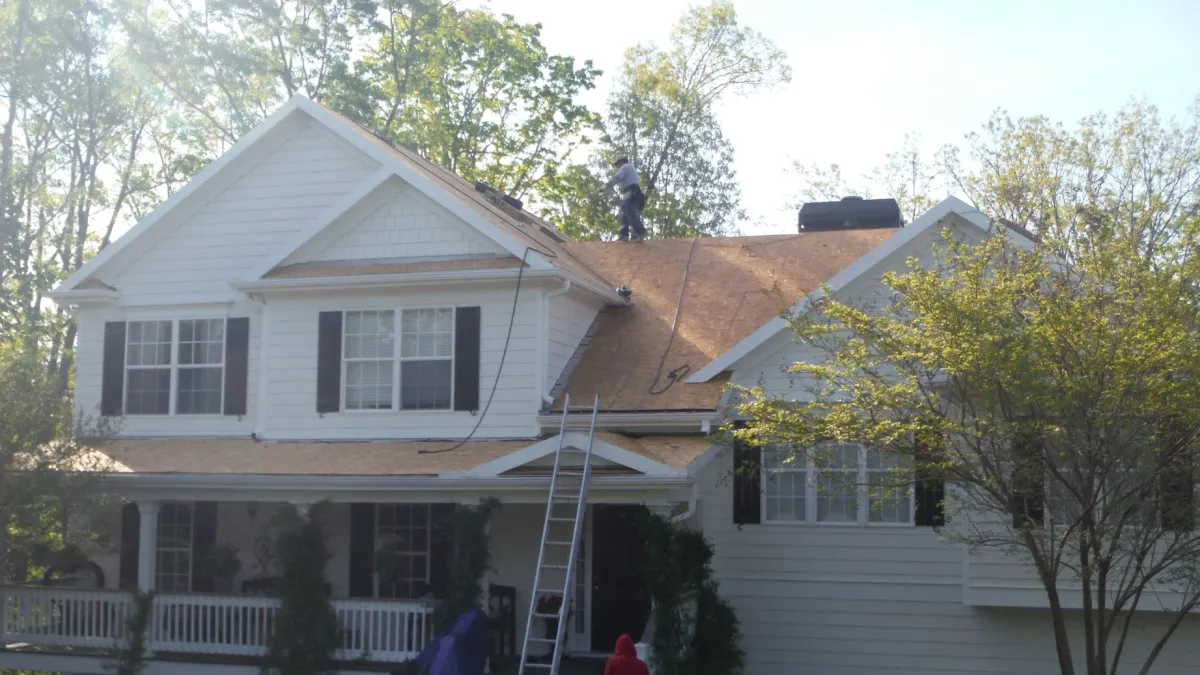 Adding Value to Your Home
Regardless of the reason why you need a roof replacement, ARAC Roof It Forward has the skills and materials to give you a beautiful, durable new roof that will keep your family safe for years to come.

Get In Touch With Your Local Professional Contractor
A Few Of Our Replacement Jobs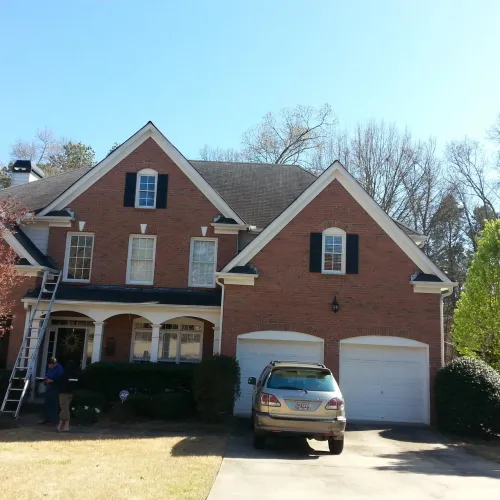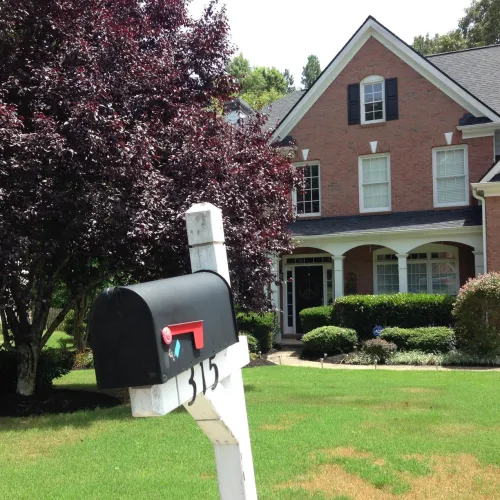 Roof Replacement in Milton, GA
State Farm Insurance paid to replace this roof under storm damage. We replaced this roof with an Owens Corning TruDef Duration Onyx Black Shingle. The dark shingle and black drip edge really set this beautiful home off.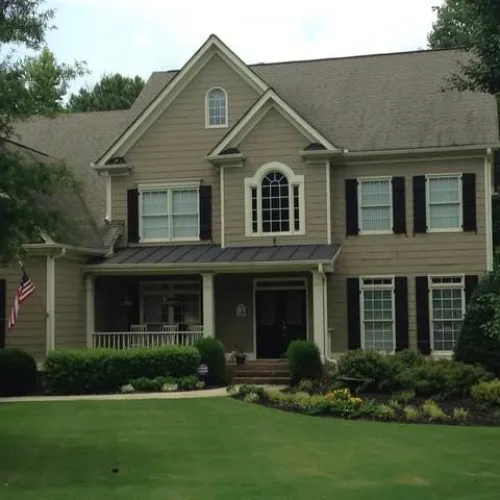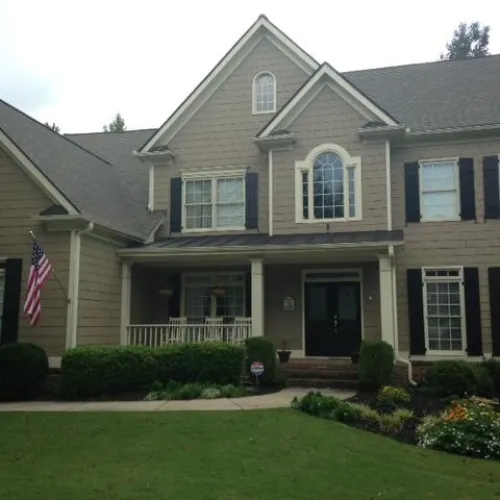 Roof Replacement in Milton, GA
Granager Insurance company approved that this roof needed to be fully replaced. We replaced the roof with a beautiful Owens Corning Oakridge Driftwood. The Black Drip edge really stands out on this beautiful Milton home. Not only are the neighbors jealous from the new curb appeal, but the value of the home also increased!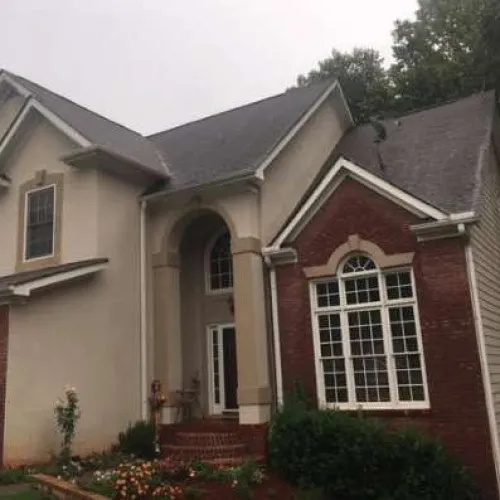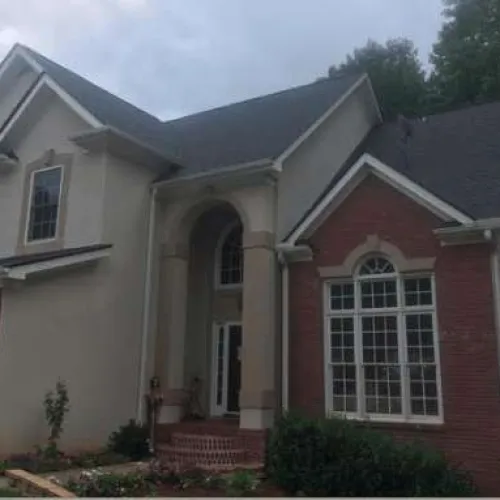 Roof Damage & Replacement in Milton, GA
These Milton homeowners had an old roof that was causing stains to appear within the ceilings of their bedrooms. Even hail storm caused the shingles to deteriorate faster and faster. After a thorough inspection, it was determined that they needed a full roof replacement. We installed an Owens Corning Oakridge roofing system in Onyx Black. Call today for your free estimate!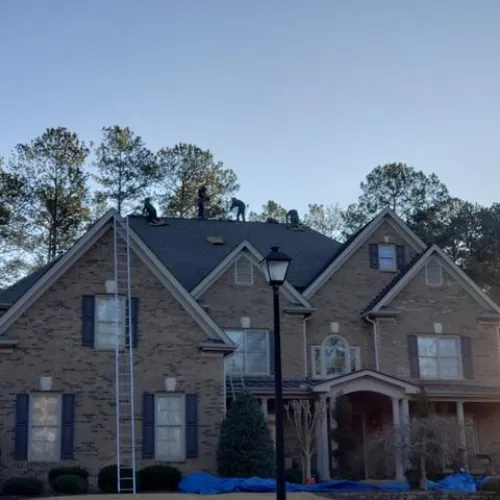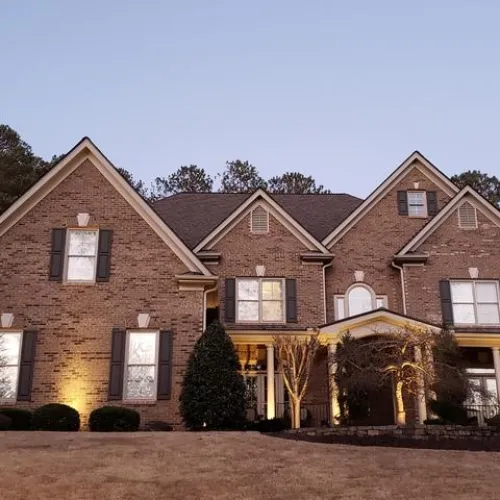 Full Roof Replacement in Milton, GA
We were able to help get these amazing customers roof bought by homeowner's insurance. The customers picked a great color and have a beautiful new Owens Corning Duration roofing system.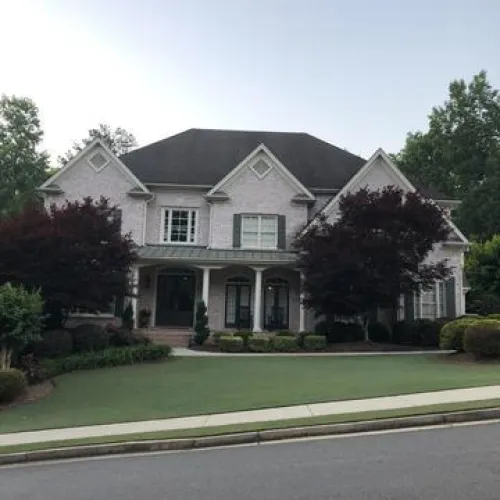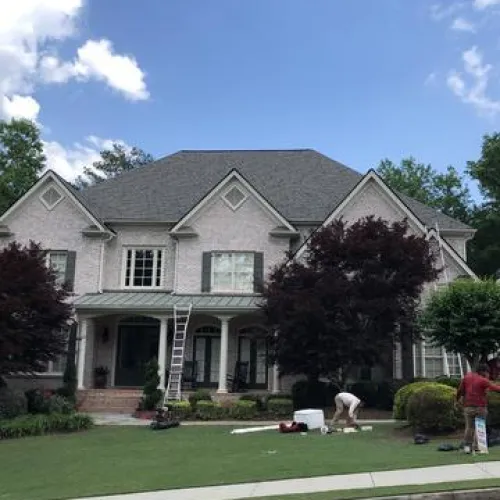 Full Roof Replacement in Milton, GA
A beautiful new Owens Corning Roof was installed on this stunning home in Milton, GA.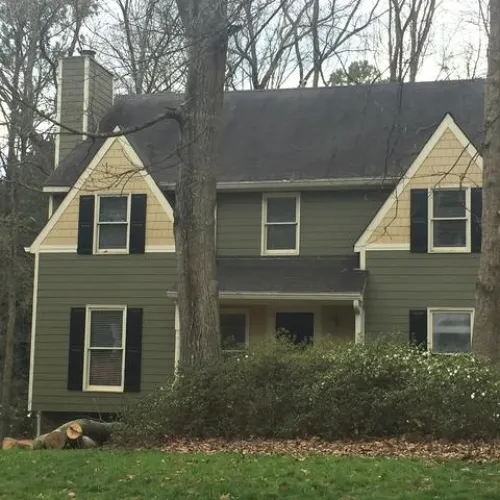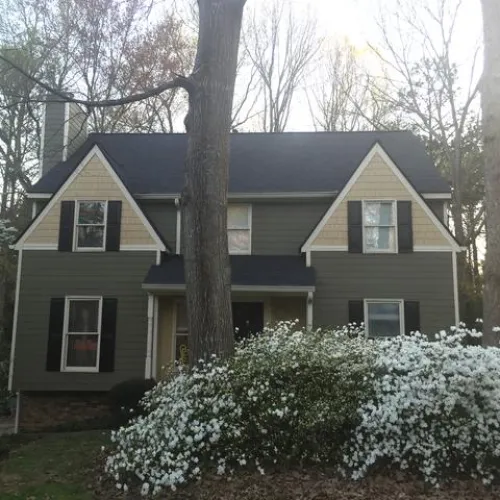 Roof Replacement in Marietta, Georgia
We provided a complete roof replacement in Marietta, Georgia using Duration Onyx Black. Call today for a free roof inspection drone video!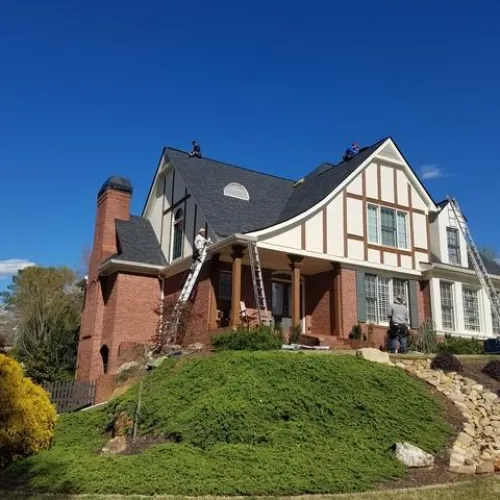 New Roof Replacement in Marietta, GA
These homeowners in Marietta wanted to replace their old roof to update the look of their home. Roof It Forward used Owens Corning Onyx Black shingles to replace a badly damaged and leaking roof. The curb appeal of this home skyrocketed with the new shingles!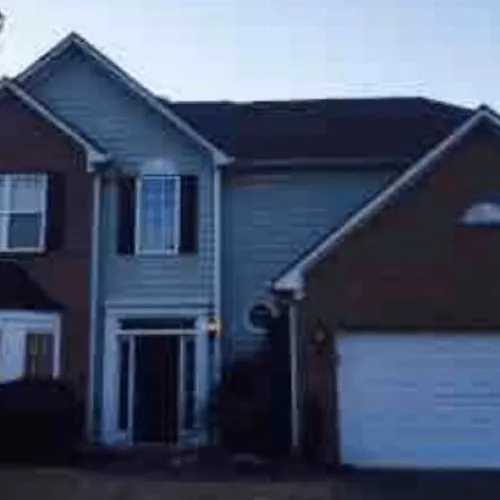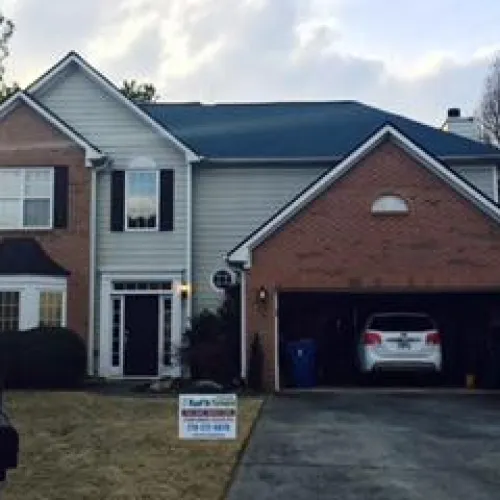 Roof Replacement Company in Marietta, GA
This homeowner in Marietta needed some assistance with their insurance claim. ARAC Roof It Forward was happy to help! We installed an Owens Corning 3-tab Roofing System in Estate Gray. Call today for insurance claim assistance or a free estimate!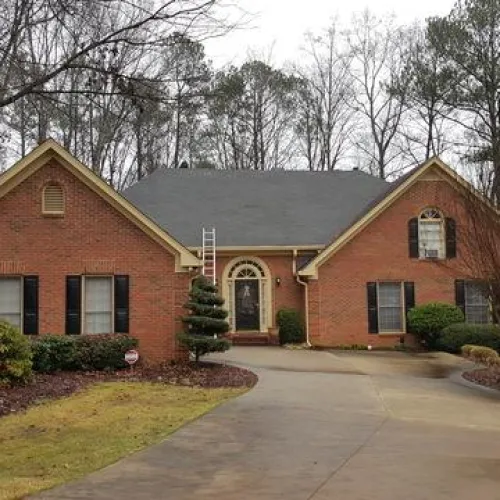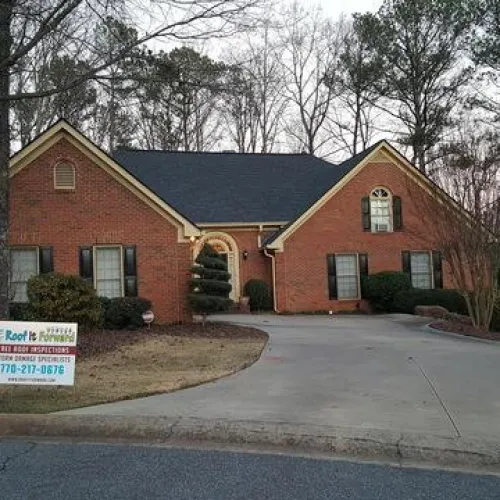 Roofers in Marietta, GA
This homeowner was looking to revamp their home with a new roof. An old, weathered roof can lead to various problems once the seasons change. We replaced this roof in Marietta Ga with Owens Corning True Definition Duration (Onyx Black).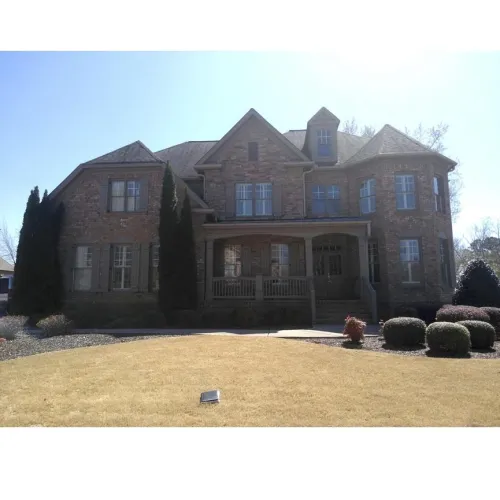 Full Roof Replacement in Marietta, GA
A New Owens Corning Architectural roof was installed on this beauty of house! Another satisfied customer brought to you by Roof It Forward.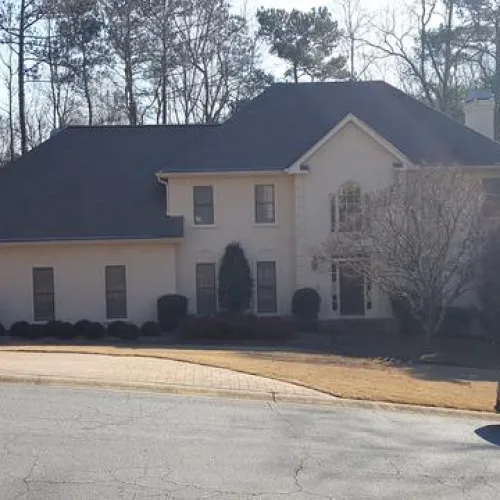 Trustworthy Roofing Expert in Marietta, Georgia
This homeowner had problems with contractors in the past but trusted ARAC to install their new roof with Owens Corning Supreme shingles in Onyx Black. The final product speaks for itself and added great value to this home.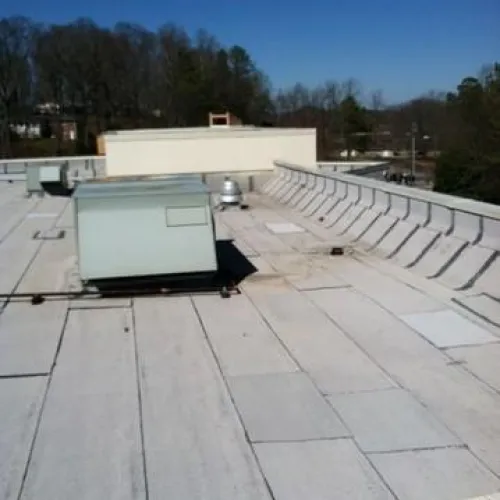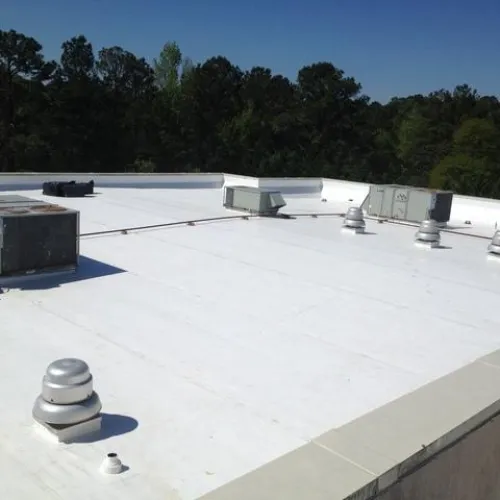 Commercial Roof Replacement Job in Marietta, GA
Complete removal and replacement of a full TPO commercial roofing system.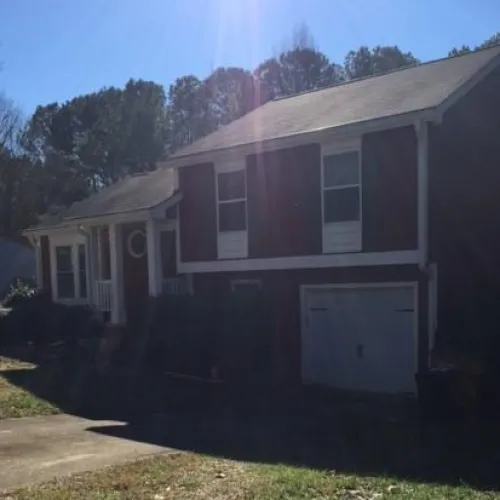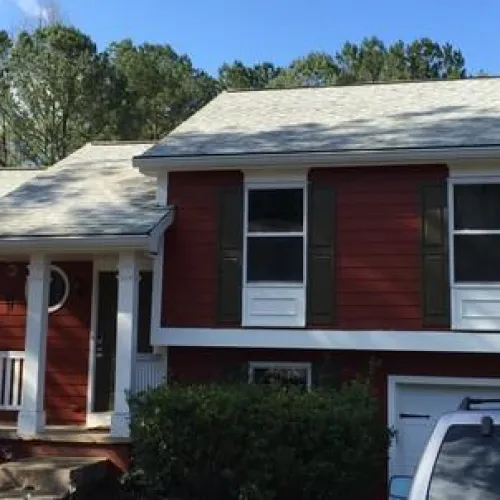 Roof Repair & Replacement in Marietta, GA
This home in Marietta was damaged from a recent storm. We provided insurance claim assistance and was able to work with Foremost who paid for their roof replacement project. The customer choose to install a Landmark Silver Birch shingle.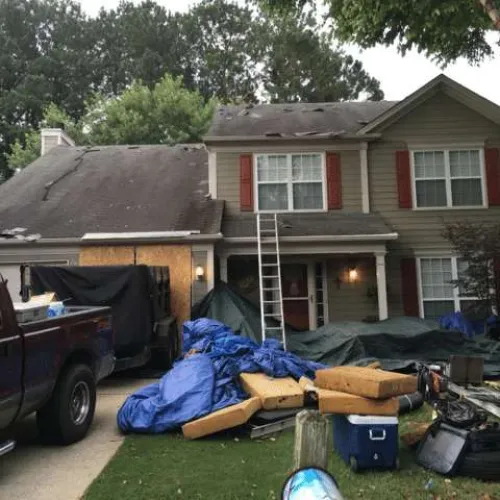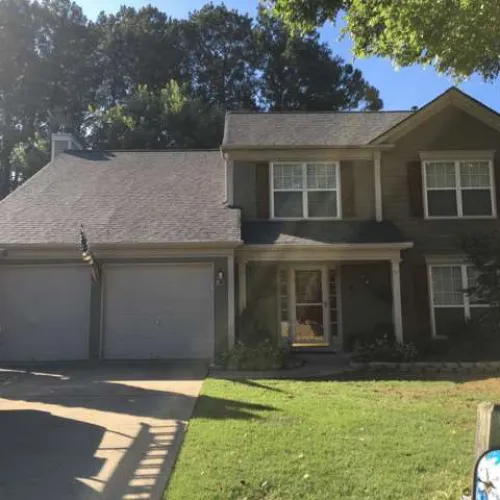 Roof Replacement Company in Marietta, GA
This homeowner was in dire need of some expert roofing. We worked with Mercury Insurance to help replace this customer's roof due to storm damages. The customer wanted us to install Owens Corning Duration Williamsburg shingles, which heightened the overall appearance and curb appeal of the home. Call today for a free estimate!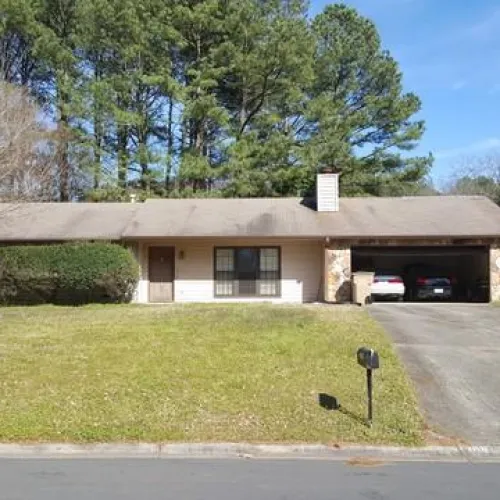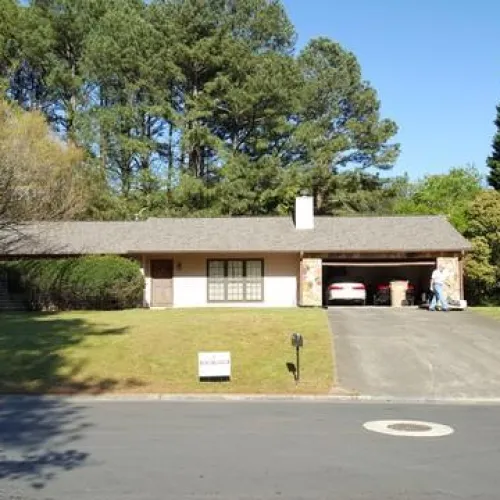 Roof Replacement Company in Marietta, GA
This almost looks like a completely different house! When it's time for a roof - it's time for a roof. Call today for your free estimate.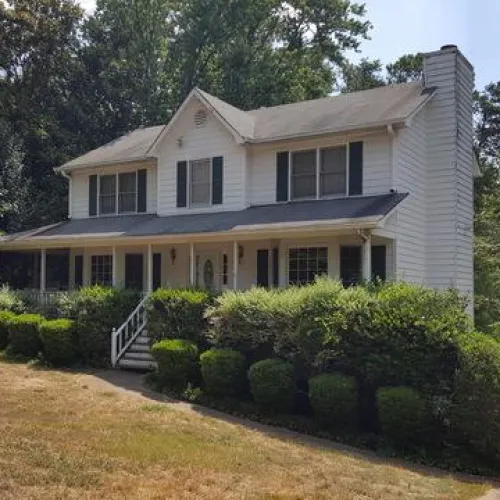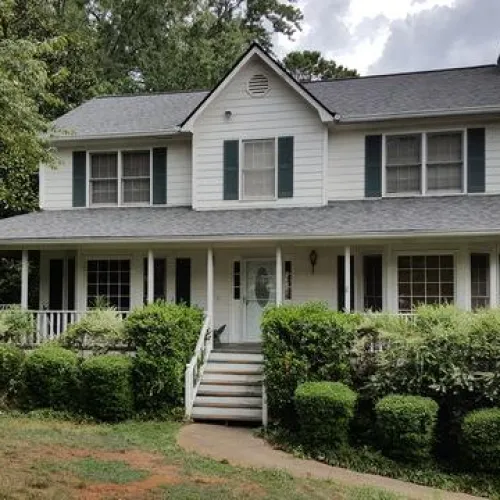 Roofing Company in Marietta, Georgia
ARAC Roof It Forward used Owens Corning Duration shingle in Williamsburg Gray fr this roof replacement project. Call today for your free estimate!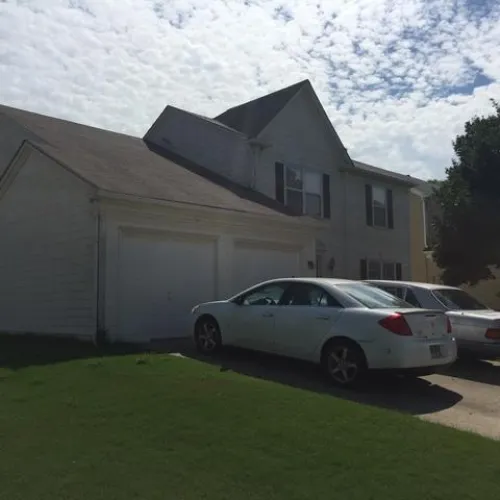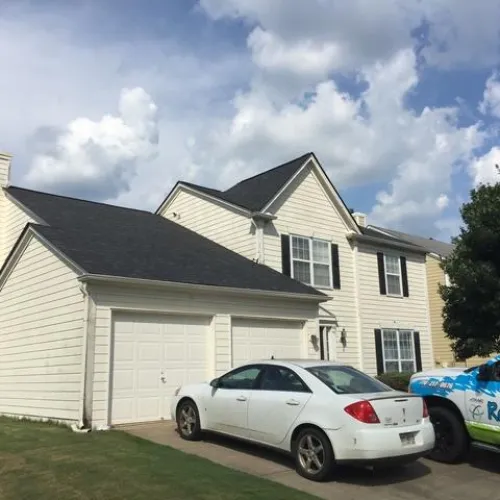 Marietta, Georgia - Complete Roof Replacement
This house in Marietta, GA looks completely different after the new roof was installed. Call or contact us today for a free drone video inspection by one of our roofing specialists.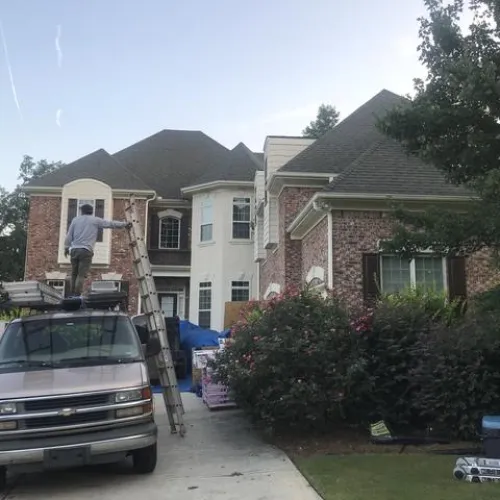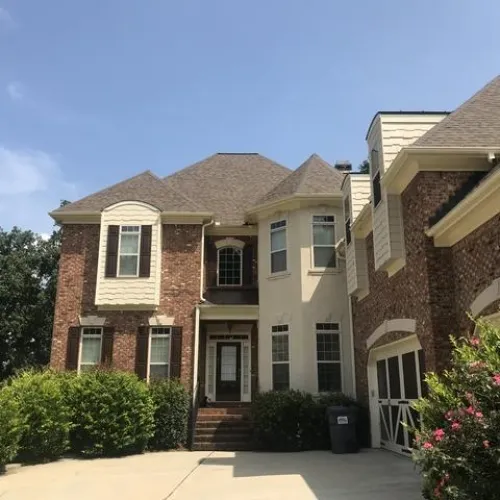 Full Roof Replacement in Marietta, GA
We received an amazing new client through our client referral program. We were able to get the customer's roof bought by their homeowner's insurance. So glad that we were able to help.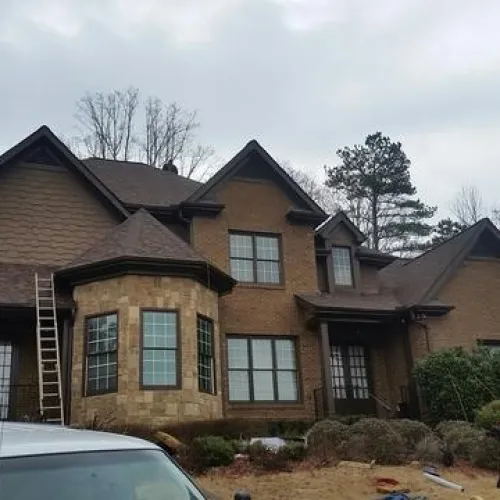 Owens Corning Total Roof Replacement in Marietta, GA
The owners of this gorgeous home in Marietta were experiencing a fair amount of wear and tear on their existing roof and decided it was time for an upgrade. After ARAC Roof It Forward received the call, our crew conducted a full roof replacement with Owens Corning Tru-Def Duration Brownwood. The customers were thrilled with the finished product!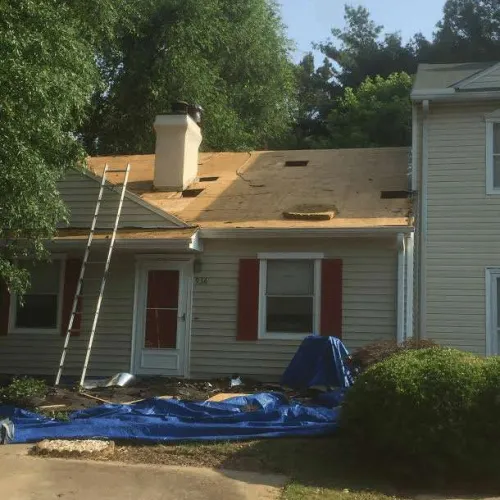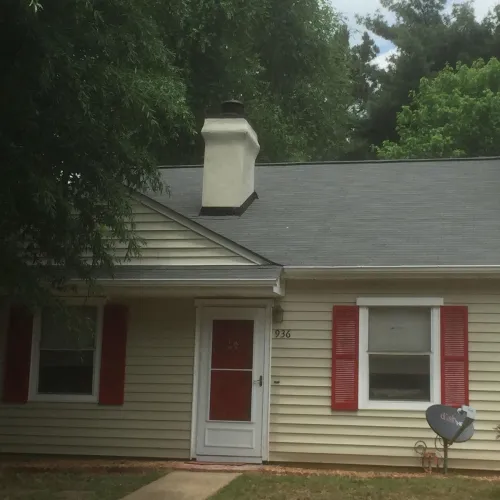 Roof Replacement in Marietta, GA
This home received a full roof replacement using Owens Corning Supreme in Williamsburg Gray. The first picture shows the decking after the old shingles and felt have been removed.
Benefits of An Atlanta Roof Replacement
Replacing a roof can feel like a daunting task. Many people do not even consider replacing their roof unless it is damaged beyond repair. However, there are many benefits of getting a roof replacement:
Better energy efficiency

Higher curb appeal

Increased property value
Replacing your worn-out shingles with new asphalt, metal, ceramic, concrete, or wood roofing material can extend the life of your roof. In the end, your savings with a new roof makes a lot of financial sense.
You deserve the benefits of a new roof now! Contact Roof It Forward for your Atlanta roofing replacement. We are available 24/7 at 770-675-7650 or by filling out an online form now!
Atlanta Office
Information
296 Bell Park Dr
Woodstock, GA 30188
770-675-7650