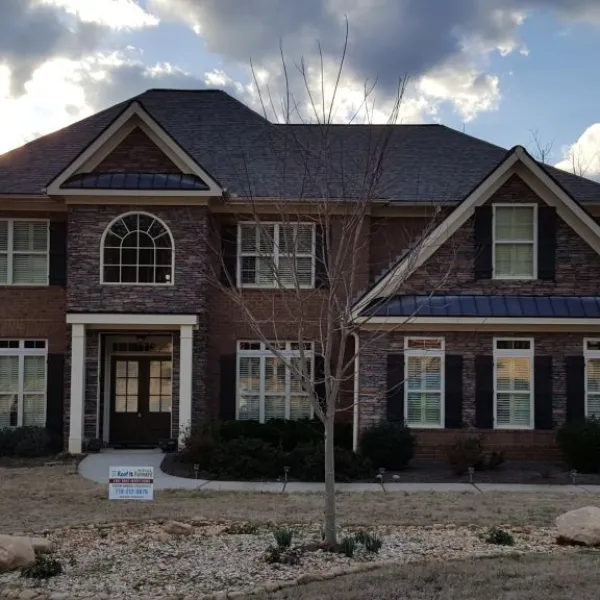 We offer a range of shingle roof options
After making the decision to get a roof replacement, the next challenge that homeowners face is deciding what type of roofing material they want for their home. Modern technology has continuously evolved the roofing industry and led to the development of new materials to choose from. It can be overwhelming to decide what the best option for your home is, which is why ARAC Roof It Forward is here to help.
Shingle roofing is the most common and popular type of roofing, but there are several different options even within this category. Asphalt (also known as composite), wood, and slate are the traditional materials in this category.

Asphalt Shingles
Asphalt shingles are the most common and popular residential roofing material, as they offer excellent versatility, durability, and affordability. Modern asphalt shingles are a composite material that includes a fiberglass reinforcement to prevent tearing.
As an added benefit, roof repair can be handled relatively easily with asphalt shingles. The roofing pros at ARAC Roof It Forward can help you decide what type of asphalt shingles are the best fit for your home depending on your needs and budget.

Asphalt shingles are offered in three tab and architectural styles, each of which has some advantages:

Three-tab shingles
Consistent shingle size
Less weight than architectural shingles
Lower cost
Architectural shingles
Various sizes and shapes create dimensional appearance
Thicker shingles are more durable
Generally, help improve property value
Get Owens Corning Total Protection Roof System®
Ice & Water Barriers
Designed to protect the roof where water tends to collect, including valleys, vents, chimneys and skylights.
Underlayment
Underlayment products are the final line of defense between the home and the elements. Underlayment products help block water from the roof deck and out of the home to help prevent rot, mold, and water damage.
Starter Shingles
Their continuous sealant bead helps Defend against blow-offs and water infiltration in vulnerable areas of the roof.
Shingles
Shingles not only serve as the first layer of defense against the forces of nature, they also help define the character of the home. Shingles act as a star player in curb appeal for your customers, and Owens Corning Roofing offers a wide range of shapes, sizes, and color choices.
Hip & Ridge Shingles
Hip & Ridge shingles provide a finished look to the roof's peak while helping to Defend the ridge vent. We offer a full line of Hip & Ridge products that are compatible with all Owens Corning™ shingles.
Intake Ventilation
Intake vents, which are located at the down-slope edge of the roof (eaves), allow fresh air into the attic.
Exhaust Ventilation
Exhaust vents, which are located near or on the ridgeline of the roof, allow air to leave the attic.
Get In Touch With Your Professional Contractor
Other Types of Shingle Roofs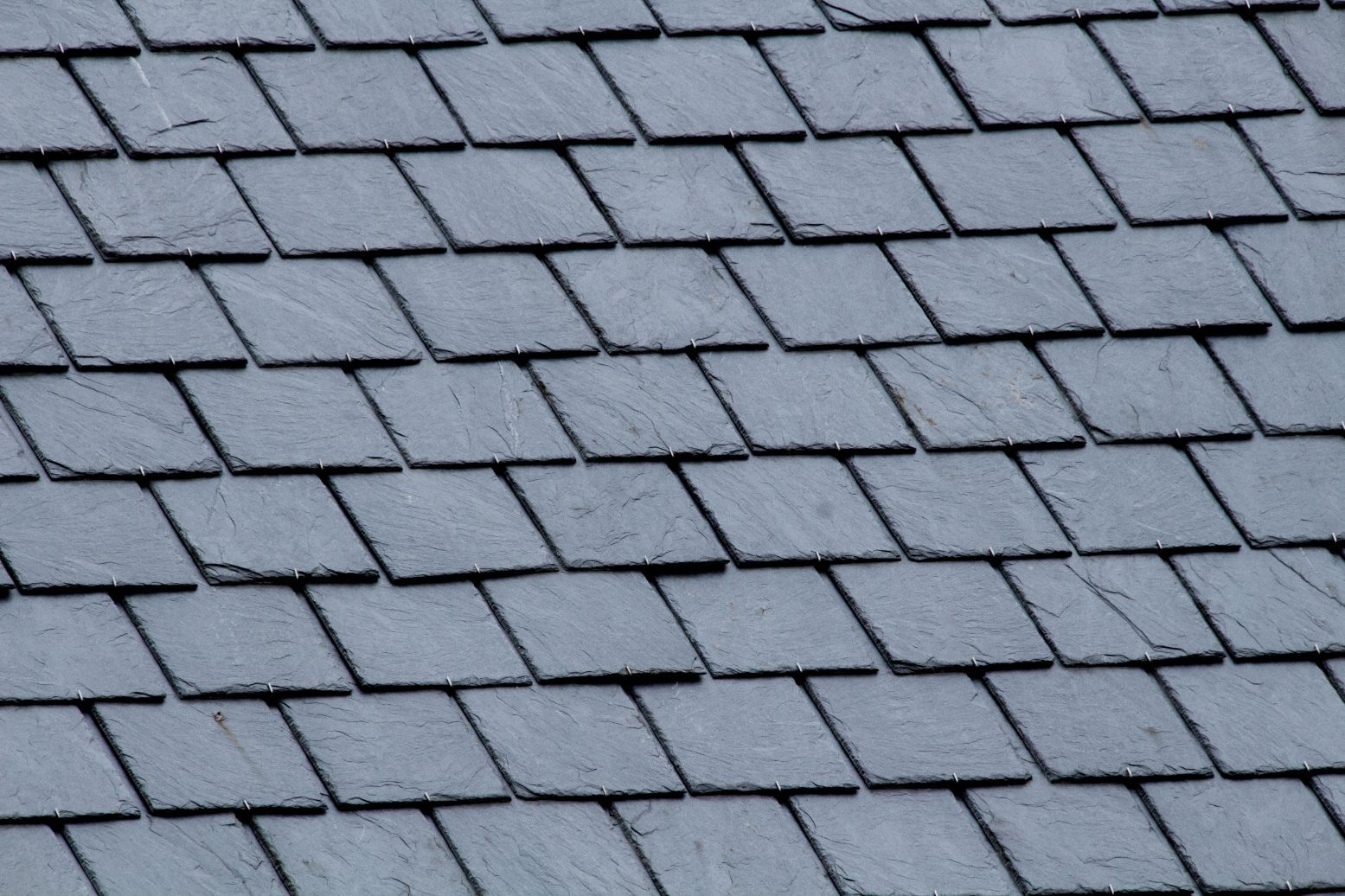 Slate Roofing
When it comes to roofing materials, nothing beats slate. Slate shingles are slivers of rock that are cut in the shape of shingles and installed as the roofing material. Slate is a versatile material that has unmatched appearance and durability, making it a fantastic choice for any home.

However, slate roofs are very expensive and very heavy, sometimes requiring additional work to the structure before installation. Slate can be difficult to work with as well, meaning an experienced and skilled contractor is a necessity. If you're interested in slate roofing, the experts at ARAC Roof It Forward can help you find the best solution and give you a high-quality installation.

Wood Shingles
Wood is another common material for residential shingled roofs. Wood shingles have a beautiful finished appearance and generally provide very good durability. Wood shingles are cut with a saw and have a consistent thickness and shape, while wood shakes are split and are usually thicker and rougher. Either option can be used depending on the look you want to achieve and the style of your home.

While wood shingles and shakes are a great roofing material, there are a couple drawbacks. These roofs can be expensive to install, and they will require more maintenance than an asphalt shingle roof. However, the benefits of wood shingles still make them a popular choice -- especially for historic homes.

Proudly Serving Seven Metropolitan Areas