Greensboro, North Carolina Roof Replacement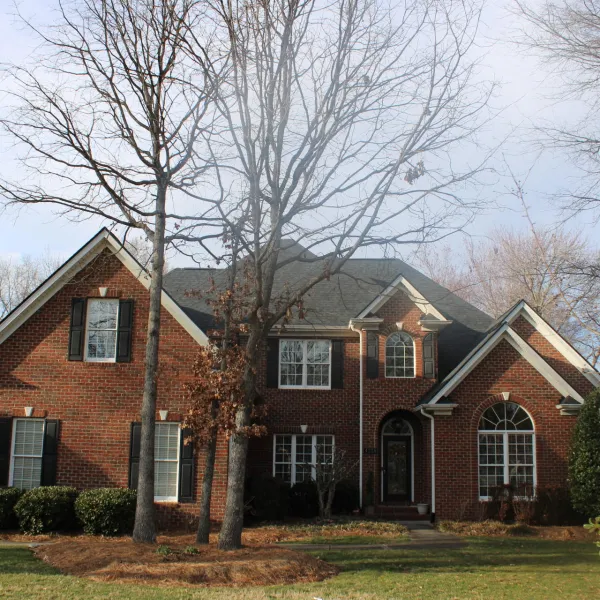 Proudly serving the Greensboro, North Carolina area with quality roofing systems & craftsmanship you can count on
Whether your home has suffered a storm or if your roof is well past its original warranty, at some point your roof will cease to function as it should. Being unprepared for such a problem is never fun for any homeowner — but the Greensboro, North Carolina roof replacement experts at Roof It Forward are here to make the roof replacement process a lot easier!
Our commitment to customer satisfaction makes us stand out from the rest. We are proud to have received recognition from Google Reviews, Angi, Better Business Bureau, and more!

If you're looking to replace your roof in Greensboro, then Roof It Forward is ready to help you get started. We work with a variety of roofing materials so your roof replacement can meet all of your budget and aesthetic expectations. We want to give you the best-looking roof in your neighborhood that will stand the test of time!

If you're ready to talk about your roof replacement needs, give ARAC Roof It Forward a call 24/7 at 919-794-7333 or contact us online! We offer free estimates for all work needed, and we'll let you know which roofing solutions are right for your home.
Get In Touch With Your Local Professional Greensboro, North Carolina Contractor
Greensboro Roofing Services You Can Count On
Roof It Forward offers free estimates for our roof repairs, roof replacements, gutters, insulation, and related services. Call us today to schedule your free estimate in Greensboro!

Benefits of A Greensboro, North Carolina Roof Replacement
Replacing a roof can feel like a daunting task. Many people do not even consider replacing their roof unless it is damaged beyond repair. However, there are many benefits of getting a roof replacement:
Better energy efficiency

Higher curb appeal

Increased property value
Replacing your worn-out shingles with new asphalt, metal, ceramic, concrete, or wood roofing material can extend the life of your roof. In the end, your savings with a new roof makes a lot of financial sense.
You deserve the benefits of a new roof now! Contact Roof It Forward for your Atlanta roofing replacement. We are available 24/7 at 919-794-7333 or by filling out an online form now!