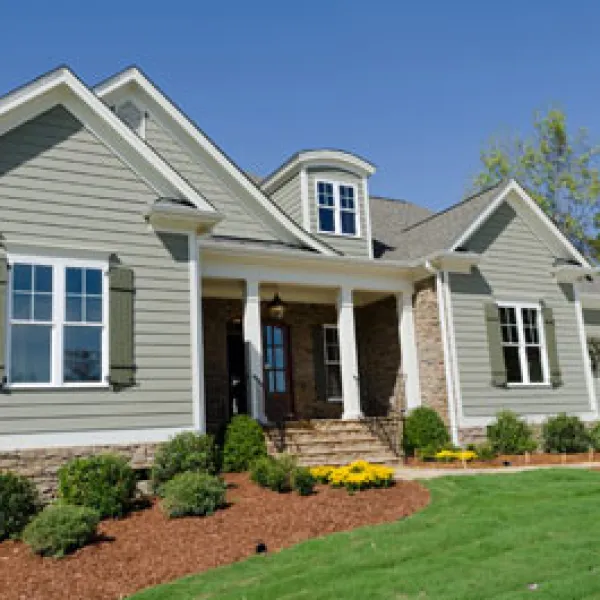 Installing Fiber Cement Siding
Get the durability and versatility of fiber cement on your home's exterior
Installing new siding is a very popular home improvement project, but many homeowners face the challenge of finding the right siding material for their home. Fiber cement is an increasingly common choice because of the many benefits it offers.

ARAC Roof It Forward installs high-quality fiber cement siding, and we can give you the perfect upgrade for your home. Our experienced professionals will help you find the perfect style for the look you want to achieve and provide you with an expert installation that will last for years to come.

Get In Touch With Your Professional Contractor
What is fiber cement?
Fiber cement is a composite material made from cement, sand, and cellulose fibers. This material forms a very strong, durable finished product that works perfectly as a home siding material. Though much heavier than many siding materials, fiber cement has several key benefits that make it a worthwhile addition.

Benefits of fiber cement siding
Fiber cement offers a number of great benefits to your home, including:

Versatility: Perhaps the best part of fiber cement is the fact that it can be made to replicate other materials, including wood and shingles, allowing for a unique look for your home.
Durability: While fiber cement replicates the look of other materials, it is much stronger and longer lasting, and it will hold up better against severe weather and fire.
Design Options: Fiber cement can easily be painted any color you desire, often before installation. Though it will need to be repainted eventually, this gives you the ability to choose a custom design.
Affordability: Fiber cement is the perfect middle ground for affordability and durability, giving you a long-lasting option without breaking the bank.
Proudly Serving Seven Metropolitan Areas