Atlanta Roofing Contractor
Trust your roof repair & replacement needs to an experienced Atlanta roofing company that gives back.


ARAC Roof It Forward is a local Atlanta roofing contractor offering a full range of roofing and exterior home services. Our services include roof repair and replacement, siding, gutters, and more. We specialize in solutions with long-lasting benefits for your greater Atlanta home and family because we care about your well-being. With partnerships with leading roofing material manufacturers in the country, you are sure to find the exact fit for your home or business.



Atlanta Roofing Contractor
Roof It Forward's expert Roofing technicians are fully-trained and certified to carry out work needed, providing superior results. We offer competitive pricing while adhering to the highest standards of quality in the industry. All jobs, big or small, come with a long-lasting warranty.

Call us 24/7 at 770-675-7650 or fill out this online formto get started on your project!

Why Should You Work With Our Atlanta Roofing Contractors?
Roof it Forward is a local Atlanta roofing company that has served the community for more than 15 years!

We are an Owens Corning Platinum Preferred Contractor, a distinction held by only 1% of all roofing companies. This gives us the ability to offer the best warranty in the industry.
There are so many great reasons to choose Roof it Forward:
We use Owens Corning Roofing material to provide the best warranty in the business.

We work with you to determine the best path for your replacement, either homeowner or insurance funded.

We believe your roofing project should be a hassle-free experience.

We offer financing options with affordable monthly payments.

We can help you quickly because we are an Atlanta roofing contractor.

A portion of the profit from every project supports Camp Sunshine.
16,614

Satisfied Customers
174
Nextdoor Recommendations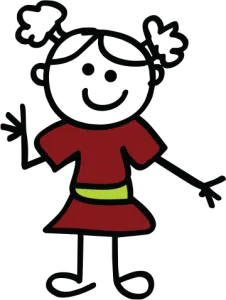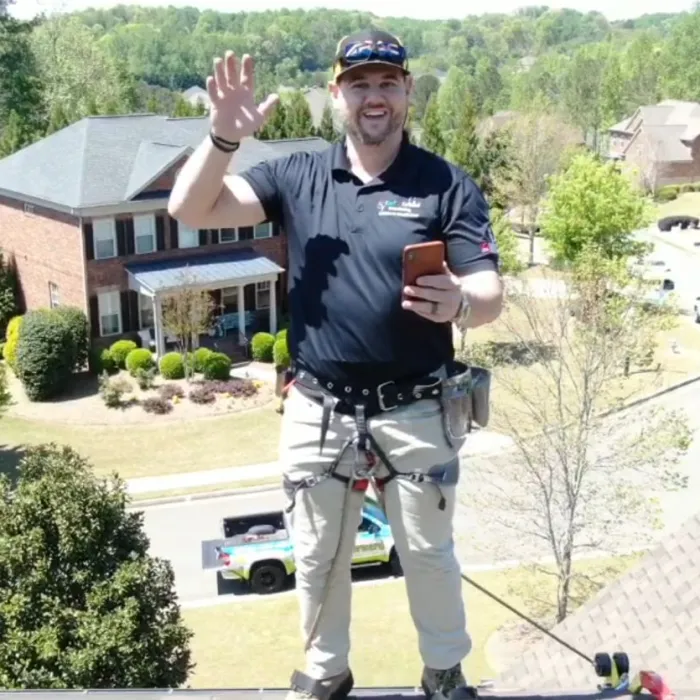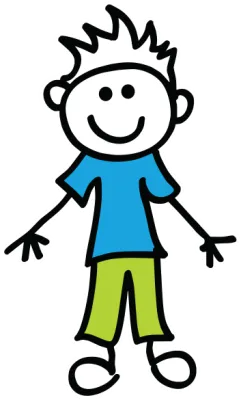 Get Your Free Video Inspection
Trust your roof repair & replacement needs to an experienced company that gives back.
We perform a free video inspection to bring the roof down to you! Then we'll come down and show you exactly what is or isn't happening on your roof. We will thoroughly review your options which could be a repair, a homeowner or insurance funded roof replacement or no action needed at all.

We can arrange to have your inspection and interactions done remotely. In most cases, full roof replacement jobs can be completed in one day (including clean-up!)

Get In Touch With Your Professional Contractor
Work With a Company That Gives Back
Our Roof It Forward Program
Helping our community is one of our greatest passions! We are blessed to serve Atlanta through our Roof It Forward Program.

When you work with us for a roofing project, a portion of every dollar we earn goes to fund
Camp Sunshine
. This is not a one time deal or a special case situation — we donate a percentage of our proceeds revenue from every job!
+800
Employee
Volunteer Hours
Atlanta's Roofing Testimonials For Roof It Forward
Very easy to work with - roof looks great and was done very quickly.
Robert D. of Senoia, GA
Tuesday, March 21st
Great professional service. Easy painless process. Project Manager kept me informed throughout the process, they did what they said they were going to do, and give us good professional input on roof selection. I would highly recommend to others, and would use them again if the need arises.
Ryan K. of Sharpsburg, GA
Wednesday, May 31st
BEYOND EXCELLENT CUSTOMER SERVICE! I could not be more pleased Roof It Forward. LeighAnn and Matt were excellent to work with and helped me every step of the way. They were super responsive and always available. The roof was completed sooner than I expected and the team left the property better than they found it. It looks great! This was truly the best customer service experience I've ever encountered. They are a 10+ !
Lori W. of Fayetteville, GA
Tuesday, April 11th
John — we just met with Brandon — I wanted to let you know how well the meeting went — he found damage that no one else has identified for us and started a claim with our insurance carrier. Thank you so much for directing him to us — in terms of the Allstate survey we just took, we are a 5 - "completely satisfied".
Barbara of Fayetteville, GA
Saturday, January 16th
Yes, I like to thank you for your service, in particular to Justin Dover who handled my situation in a very professional manner. He is a man of integrity and I can trust him if I have to hire your company again. Also, the crew that came to my house are very polite and worked very diligently and well organized.
Rodica D. of Mableton, GA
Wednesday, January 25th
Andrew and Casey were great!!!! I totally recommend them. I would totally recommend this company.
Perla C. of Mableton, GA
Wednesday, February 22nd
I was very pleased with my service from the initial presentation of the roofing selections offered, the ease of contract details and the opportunity afforded me as to the starting date. Supplies delivered and work were started and completed as promised by Scott Bardin, Consultant.
James M. of Atlanta, GA
Thursday, February 2nd
Casey was the person that assisted me with my roof replacement. He was extremely helpful and very knowledgeable.
Richard J. of East Point, GA
Wednesday, June 21st
My service provider John was very professional and personable. He explained the damage he saw and reassured me the work to be performed. On the day of the visit he was punctual, courteous and exceeded my expectations while sharing information. I'm not just waiting to hear back on the repairs needed for my roof.
Holly R. of Atlanta, GA
Monday, April 11th
Sealed openings in the roof. Went great and would use this company along with referring.
Caroline S. of Atlanta, GA
Monday, April 11th
I am extremely happy with the personnel and great work that was performed on my roof and garage ceiling. RJ (my rep) was extremely kind, professional and so easy to talk with. He went out of his way to make sure I was comfortable with the entire process. He walked/talked me through each step. Any questions/concerns I had, RJ was there to reassure me. He never got worked up about anything and kept in constant contact with me. Thus far, I have no complaints. I consider RJ an asset to this company.
N. A. of Decatur, GA
Friday, February 19th
Doug did a very thorough roof inspection, caulked various places, and shot a video and some still pictures to show us the roof condition. He is also very patient and honest with us about things that need to be done and not to be worried about. We will definitely use him again if we have any roof problems in the future.
Enlu Z. of Atlanta, GA
Wednesday, March 2nd
I can't recommend ARAC Roof It Forward enough! Casey Beavers & Brad Craven make a great team. They were instrumental in helping me to get my insurance company to approve a claim on a new roof. They also were able to beat the price/quote I received to replace the siding and repaint my home. Their attention to detail and follow up were top-notch. Five Stars!
Scott S. of Atlanta, GA
Monday, August 8th
I can't say enough great things about my roofing experience. ARAC went above and beyond my expectations. They walked me through the process and explained what was going on every step of the way. They removed my old roof and replaced it with a new one in one day and left no signs of debris. I recommend ARAC for any home improvements you may have. Mel (my ARAC representative) was there from beginning to end. I'll be using them to replace my mom's roof! Great experience!! I can't thank you enough!
Tony L. of Atlanta, GA
Monday, March 27th
Mel Takekawa, ARAC Area Manager, was running ahead of schedule and phoned to ask if he could come early. He looked at the problem area both inside and out and went for supplies to do the repair himself rather than send someone later. When he was finished, he explained exactly what he had done and showed a photo of his work. I was very impressed with Mel's professionalism, competence and knowledge. I will most definitely use this company going forward.
Ann J. of Dunwoody, GA
Monday, March 21st
The installation could not have gone easier or better . The company ARAC and it's Area Manager Mel Takekawa were both incredible. Mel helped us with the type and color of the shingle and answered all of our questions in a timely manner. The job was completed in a day and not a spec of debris was left. The end result was even better than my wife and I expected. The house looks great. We could not have been more pleased. There is no question that they performed a quality job. You cannot go wrong using them.
Robert M. of Dunwoody, GA
Tuesday, May 17th
Dear ARAC Staff, I would like to give a shout-out to Matthew Howell for his incredible, professional work on my parents' home in Powder Springs! Two years ago, my father had a life-threatening illness that required my family to spend weeks in the ICU. During my family's crisis, Matthew went above and beyond to help replace my parents' roof before my father went home from the hospital. Not only was the work done of high quality, but Matthew expressed such kindness and dedication through the entire process. Words could never adequately convey our deep gratitude to Matthew for helping our family during our time of need!
Jerry E. of Powder Springs, GA
Wednesday, March 23rd
My experience was very good, from the discovery stage of finding hail damage to dealing with the insurance agent all the way through till the final cleanup was done on the new roof. Marty and all the people at Roof It Forward treated my job like it was the only job they were doing.
Roy D. of Powder Springs, GA
Tuesday, November 8th
Marty and Brandon were very responsive to any of my requests or questions. Definitely made the process of replacing my roof a simple and easy transaction.
Craig H. of Powder Springs, GA
Wednesday, November 9th
Atlanta Office Information
296 Bell Park Dr
Woodstock, GA 30188
1-770-675-7650
Contact Us Today to Chat with an Atlanta Roofing Professional!