Just one hail storm can easily ruin your roof and compromise the safety of your home. Hail storms cause around $15 billion in damage and make up 40% of home insurance claims in the United States per year.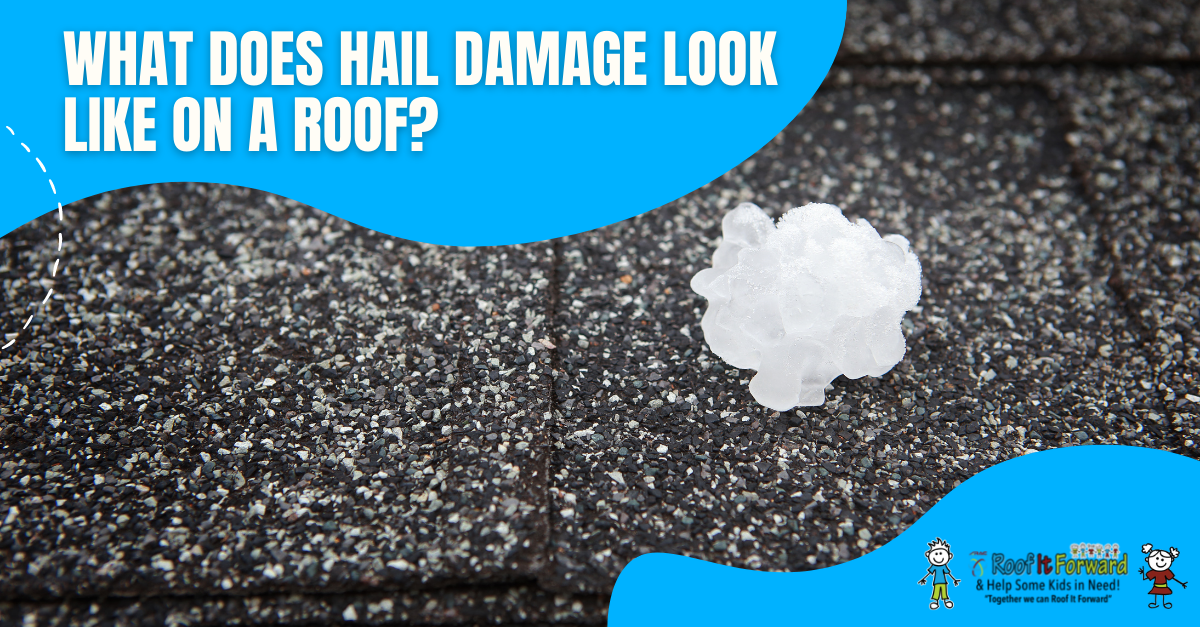 The impact of hail can crack and bruise your shingles, weakening their integrity and increasing the risk of water damage. It's important to remember that different types of shingles react differently to hail. If the hail was large enough, you'll be able to see dents in your shingles. But just because you don't see massive dents in your shingles, doesn't mean there's zero damage. You also need to take a look at vents on your roof, gutters, and your roof flashing (the metal surrounding vents on your roof) for any damage. If you do spot any hail damage, contact a roofing company to schedule an inspection.


Spotting hail damage from the ground


It can be extremely unsafe to get up on a ladder and climb to your roof, which is why it's better to get a professional to inspect your roof. Instead, start looking for damage that might have occurred around your property. This may include plants that are missing leaves, dents in cars and windshields, damaged HVAC units, and damage to the exterior of your home. Be sure to also check your gutters and downspouts for any dents. If you spot hail damage in any of these areas, contact a roofing company to schedule an inspection.


What hail damage looks on a roof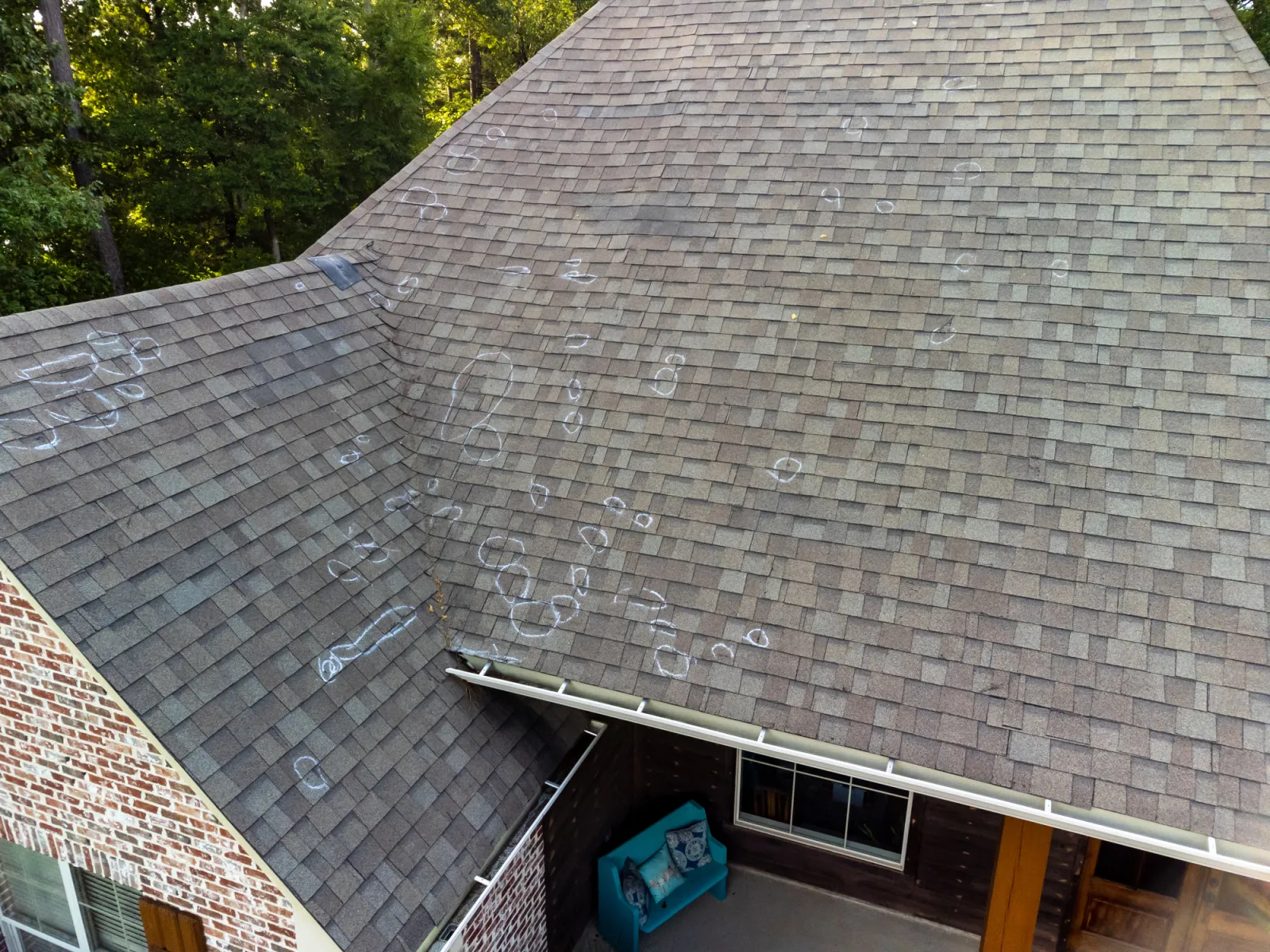 Get a Roof Inspection


If you spot any hail damage from the ground or recently experienced a hail storm, it's time to schedule a roof inspection. However, it's a dangerous job to check your roof on your own. The good news is, we offer a free roof inspection so you won't pay just to have your roof checked out. The experts at Roof It Forward have you covered!


Handling Hail Damage with Your Insurance


Most home insurance policies will cover hail damage. However, there are a few common stipulations with home insurance claims for hail damage:

You have 12-24 months to file a claim, depending on the carrier
You may have to pay a deductible for the insurance company providing coverage.
Some states have percent-based deductibles.
Here are a few tips about handling a hail damage claim:
Give us a call for a free video roof inspection.
Notify your home insurance company immediately to open a claim.
Before choosing a contractor, get references, read reviews, and compare estimates to make sure you are getting the best service possible. Also, make sure the roofing company has certificates of insurance and licensing. You want to be sure that you picked a reputable contractor that has your best interest in mind.
Once you choose a contractor, make sure that you understand what is needed of the insurance company, your roofing contractor, and yourself to make sure the process runs smoothly.
If your insurance company denies your claim, don't panic. You can request a reinspection from your insurance carrier.


Keep Your Roof Protected


High-quality singles protect your roof from hail damage and allow it to withstand the elements.
Owens Corning Class 4 shingles
are impact and wind-resistant shingles with a lifetime platinum protection warranty. They are the best shingles on the market for your roof. They even come in a variety of colors, so your roof can complement your home while having the durability to keep your home safe. If you're interested in getting an estimate on replacing your roof with high-quality shingles,
contact us at Roof It Forward to schedule a free inspection
.


Get a Free Hail Roof Inspection from Roof It Forward


Hail storms can easily ruin your roof. If you recently experienced a hail storm and are concerned about hail damage, call us at ARAC Roof It Forward to schedule a free roof inspection. We will be able to check out your roof and provide any estimates for necessary repairs. If you want to file a home insurance claim for the hail damage, we are more than happy to work with your insurance company. Roof It Forward wants to provide you peace of mind and keep your home protected.