Owens Corning Duration® Designer Shingles
Color can add just the right amount of style to your roof. Owens Corning TruDefinition® Duration® Designer Shingles offer an exceptional level of performance and flair to any property. You can custom match the color of your shingles to accent your paint, trim, or landscaping.

When you select Duration® Designer Shingles from an Owens Corning Platinum Preferred Contractor, you can be sure that you are getting a superior installation. As a Platinum Preferred Contractor, our technicians must pass regular rigorous screenings from Owens Corning. This extra level of training lets us deliver above-and-beyond experiences.

Start enjoying a superior roofing experience by scheduling your free video roof inspection from Roof It Forward.
Duration® Designer Shingles Advantage
Owens Corning Duration® Designer Shingles provide the highest level of customized color for your property. These shingles enhance your property with undeniably spectacular color and long-lasting durability in the ultimate pairing of form and function.
There are many advantages to selecting Duration® Designer shingles, including:

SureNail® Technology
Shingles with SureNail® Technology have nailing areas with a unique strip of fabric that holds tight to the nailing area with superior gripping strength
TruDefinition® Color Platform
TruDefinition® Color Platform is a proprietary technology that allows Owens Corning shingles to capture the eyes with vivid colors that showcase your property. Mix and match color granules to find the best aesthetic to complement your property

StreakGuard™ Algae Resistance
Defend the exterior of your home from mold and algae damage with StreakGuard™ Algae Resistance Protection. These specially formulated shingles use copper granules to prevent algae and mold for up to ten years.
Limited Lifetime Warranty
Owens Corning warranties set the standard for roofing warranties that can cover many types of damage throughout your roof's lifetime. Learn more about an Owens Corning Limited Lifetime Warranty from your Roofing Consultant.
Wind Resistance
Excessive winds are one of the biggest culprits for roof damage. By selecting a premium shingle, you can be confident in your roof's performance during severe storms. Duration® Designer Shingles can withstand hurricane-level gusts of up to 130 miles per hour!
Introducing Duration® Designer Colors Collection
Duration® Designer Shingles feature a wide array of TruDefinition® color options. If you're looking to bump up your curb appeal, then a splash of vibrant Duration® Designer Shingles may be just what you're looking for in your project!
In order to make sure you're getting the best product for your property, your Roofing Consultant will be able to show you models of how your house will look with TruDefinition® Duration® Designer Shingles.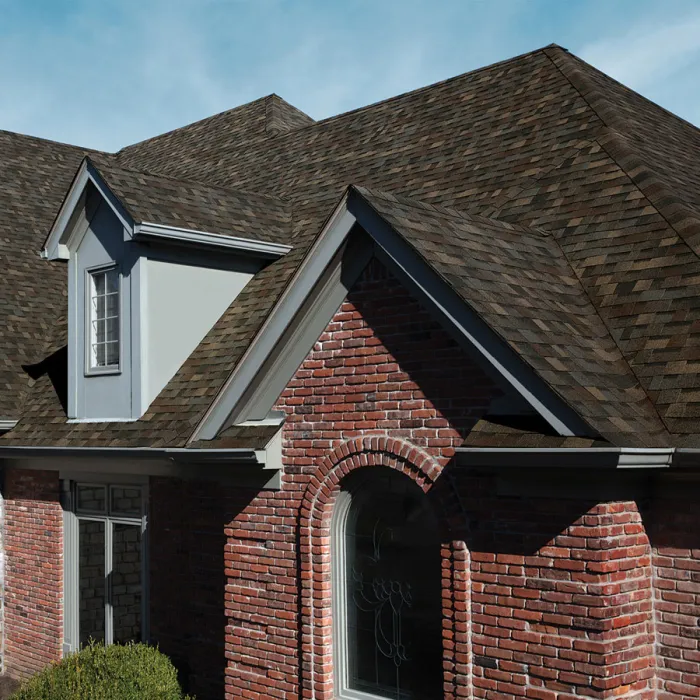 Find Your True Colors With TruDefinition® Duration® Designer Shingles
It's easy to feel overwhelmed when purchasing a roof. Your home is an expression of who you are, and it's your sanctuary after a long day. At Roof It Forward, our Roofing Consultants are here to take the stress out of buying a roof. We can help you find the best option that matches your goals and your personality.
Schedule your free video roof inspection now to learn more about how Roof It Forward can help you improve your home with Owens Corning shingles. We have helped countless people experience more joy out of their homes. To get started, you can schedule your inspection online, call us 24/7 or send us an email.