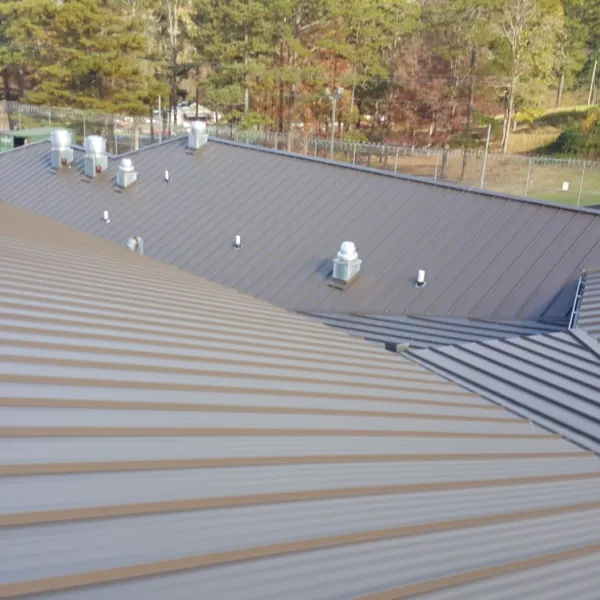 Upgrade your home with a high-quality metal roof
Metal roofing has long been a popular choice for non-residential buildings, and many people immediately think of roofs on barns, agricultural buildings, and other commercial structures when they hear about metal roofing.
However, metal roofs are an increasingly popular residential roofing material. Metal roofing provides several unique benefits, making it one of the best choices for homeowners considering a roof replacement. You deserve help from the best metal roof contractor. Schedule your free video inspection with ARAC Roof It Forward now!
Benefits of Metal Roofing
With the continued advances in roofing technology, metal has become a more versatile and effective material than ever before. Metal roofing is distinctly different from other roofing materials, giving it several key benefits:

Durability: Metal roofs are proven to last for 50 years or more with little need for maintenance or repair. Metal roofs also hold a Class A fire rating.
Low Weight: Metal is a much lighter material than many other roofing options, which means that no additional support will need to be added to the roof, a common issue with tile and slate roofs.
Weather Protection: Due to the nature of the material, metal roofs will easily dispose of rain and snow from the roof. They also provide excellent heat resistance, keeping your home cooler and more comfortable. The interlocking panels of a metal roof help it achieve optimal performance.
Versatility and Curb Appeal: Metal roofs come in a wide variety of styles and colors, allowing you to choose the best look for your home and neighborhood. Metal can also be designed to mimic the appearance of shingles, wood, and slate.
Metal roofing comes in either pre-formed panels or panels that can be cut and formed at the job site. This allows a level of flexibility to ensure that the unique features of each home are addressed. Some types of metal roofing have exposed fasteners, though standing seam roofs are the most popular choice for residential purposes.
Metal roofs are more expensive than asphalt shingle roofs up front, but they pay for themselves by being low maintenance and having greater longevity. Metal roofing also provides a much more environmentally friendly solution than asphalt shingles.
ARAC Roof It Forward can help you learn about all the benefits of metal roofing and decide what roofing material is the best fit for your home.
Get In Touch With Your Professional Contractor

Metal Roofing Materials and Panel Types
There are a wide variety of metal roofing types to fit your project. These metal roofing materials are some of our most popular options. As one of the leading metal roofing companies, our Roofing Technicians have ample experience with each material and will help you find the best match for your needs.
We offer many types of metal roofing materials, including:
Aluminum Roofing
Aluminum roofing is a lightweight material that can withstand the demands of coastal weather. It's a solid material with one of the most substantial strength-to-weight ratios, meaning you can get the same protection as a heavier roof with a quicker installation!
Steel Roofing
Steel roofing is one of the most trusted metal roofing options on the market! It's so common that usually when someone is talking about metal roofing, they're almost always talking about steel roofing. Steel is an incredibly striking and long-lasting material.
Galvalume Roofing
Galvalume roofing materials have a matte finish that resists corrosion and rust. This roofing material comes with a 25-year warranty and is perfect for both rustic or contemporary looks with almost limitless applications
Copper Roofing
Copper is a premium roofing material. Over time this roofing material develops an attractive patina that changes it from the brilliant shine of a new penny to the striking green of The Statue of Liberty. The final patina will depend on your climate.
Zinc Roofing
Zinc roofing is another premium material that develops a striking patina over time. Many zinc roofs arrive already with a patina. While they are an excellent option for most properties, they are not as common as copper roofs.
Types of Metal Panels
Each roofing material can come in a variety of panels to match your project:
3V Metal Panel Roofing
Perfect for residential applications

Clean, traditional look
Corrugated Metal Roofing
Attractive s-curve contour with a wavy look

Exposed fastener panels
Tuff-Rib Roofing
Economical and light design

Perfect for commercial, residential, agricultural, and industrial applications
Standing Seam Roofing
Hidden fastener panel

Concealed fasteners for a watertight, streamlined appearance
Metal Shingle Roofing
Resembles a traditional shingle roof

Can last longer than an asphalt roof
Metal Slate Roofing
Metal shingles customized to look like slate

Less heavy than slate
Metal Tile Roofing
Metal tile roofing resembles clay tiles

Installation is easier than clay tile installation
Metal Roof Replacement and Installation with Roof it Forward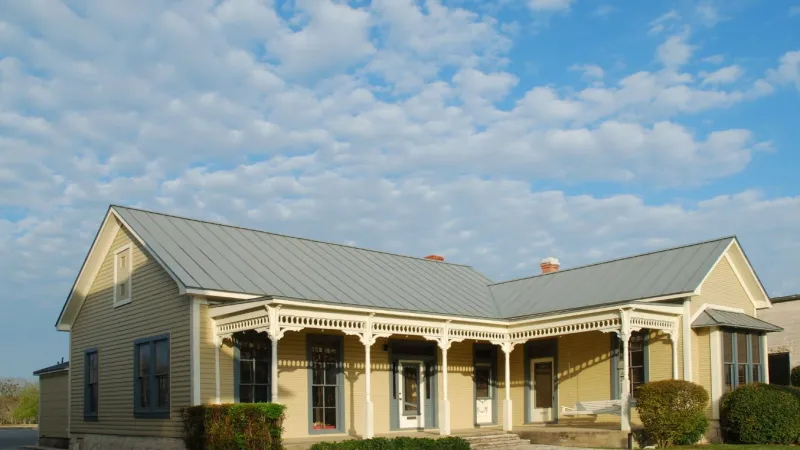 Metal roofing is one of the best ways to upgrade your home, giving you improved home value, function, comfort, and appearance. It's easy to see why metal roofs are becoming so popular. Not only can they last longer than an asphalt roof, but they are customizable to affordably fit your project's exact needs.
If you want to learn more about how a metal roof can upgrade your home, then contact an ARAC Roof It Forward consultant today. ARAC Roof It Forward are your local metal roofing experts, and we know what it takes to give you a high-quality solution that will last a lifetime. Get started by calling us 24/7 at 888-411-9310, or filling out our contact form.

Proudly Serving Seven Metropolitan Areas