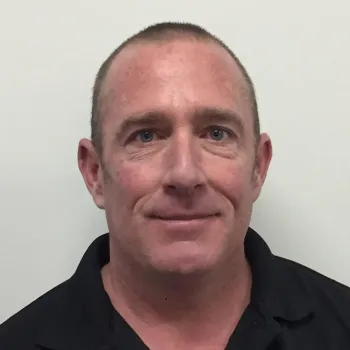 Shan Hatfield
Director of Sales
More About Shan
Shan has over 25 years of door to door sales and customer service experience in numerous industries. He owned and ran multiple successful businesses before coming to ARAC Roof It Forward six years ago. Shan's background in sales and motivational speaking has been a key factor in the ARAC sales team's success. His past experience in coaching for success in life and business makes him uniquely qualified to train and motivate our top-notch sales team. Shan has the following certifications: HAAG, Xactimate, Top of the Roof, Owens Corning Preferred In-Home Selling, GAF TPO, and Topcoat Installation, as well as ongoing continuing education in sales and marketing.
Shan has been married to his wife Ashley for 19 years, and their son Stone is a senior at Kell High School preparing to attend college in the fall. In his spare time, Shan enjoys spending time with his family, BMX racing, and mountain bike riding.
Shan raced BMX professionally for four years. He was the NBL Georgia State BMX Champion in the Expert Division ten times; the #1 Champion in the National Bicycle League (NBL) in the Expert Division two times; and #2 in the World Championships Expert Division for three consecutive years. In 1992, he was the first-ever Rookie Pro of the Year.